Oh. My. Gosh.
by Gina Valley
I was just thinking about some of my many "Duh!" moments.
The fact that I just noticed my shirt's on backwards has nothing to do with it (note: I originally left the "r" out of the word "shirt." Somehow that seems fitting. Glad I caught that on the read-through.  I wonder what I missed).
I've been wearing this shirt all day.  I almost always put it on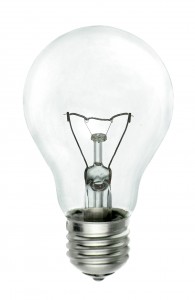 backwards.  Because of that, I try to be extra careful to put it on the correct way.  That I still mess it up most of the time is doubly irritating.
It probably wouldn't bother me as much if it wasn't a V-neck.
Talk about your "duh!" moments.
Sometimes I'm not as smart as other times.
Sometimes I'm a lot not as smart.
Like when I was opening a can of chicken and rice soup, and pushed on the partially attached lid, in an effort to remove it.  But, rather than detaching the lid, my push activated a Chicken Soup Tsunami which crashed all over my face and hair.  The chicken soup did work kind of like a poultry scented hair gel.  And, in the right light, I suppose the rice would look like elongated pearls.  Of course, I think that light is only available in asylums.
Duh!
Or, when Son#1 was watching TV one evening, while I was working on my laptop, sitting on the family room sofa next to him.  I had an occasional eye to the TV.  His Y chromosome was showing, as he was switching the channel a lot.
At one point, we were watching the easily recognizable Forrest Gump.
Next time I looked up, I saw Tom Cruise in a baseball cap in what looked in my quick peek to be an office, and asked, "Is that Jerry Maguire?"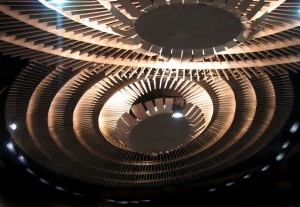 "No," he said.  "It's War of the Worlds," clearly unimpressed with my movie naming skill.
After another couple clicks through Forrest and NCIS, I noticed people in some sort of uniform working on wounded people.
"Is that War of the Worlds?" I asked.
"No," he answered way too patiently.  "That's an Air Force commercial."
Oh.  Never mind.
Duh!
Or, when I was on a call and I was put on hold so long that I finished what I was working on.  Thankfully I have a cell phone, so I got up from my desk to go do something else because I was still on hold.  I then realized, as the phone receiver was ripped out of my hand and sproinged into the wall, that, although I have a cell phone, I was using my desk phone, and it was, not only conveniently attached to the wall, but also at that point had become partially embedded into it.
Duh!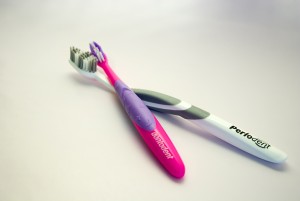 Or, when I got to the hotel while on a business trip and found I'd packed The Professor's toothbrush instead of mine.  His is green.  Mine is purple.
Duh!
Or, when I signed off from a phone call with a new client, whom I hardly knew, with my signature family goodbye of a singsong "Bye – l love you!"
Duh!
Or, when I handed the desk person at the gym my scanner tag on my keychain, and she started sorting through my keys.  I was startled by the invasion of my privacy, until I realized I'd handed her my grocery store club tab, not my gym tab.  I laughed and said, "Sorry, I know it's Sunday, but it's been a Monday for me."
Without missing a beat she said, "Well, then I've got good news for you.  It's Saturday."
Duh!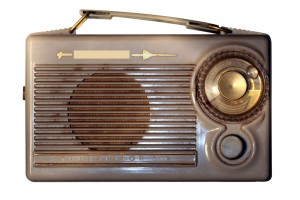 Or, like just now, when Son#1 walked in and said, "Mom, you're listening the music channel on mute again."  He was right.  I had the satellite radio that comes through our TV on, but muted.  So, basically just a display of the name of the song that I can't hear is displayed on the screen.
I had to mute it.  I was having trouble thinking.
Maybe that's because my shirt's on backwards.
Duh!
Laugh Out Loud!
-gina
Click on over to my  It's Another Duh! Moment post for more "Duh!' moments fun.  I'll meet you over there.  As always, the extra click to get there counts as cardio.
Have you had a doosey of a "Duh!" moment?  Shoot me a comment.  I'm looking forward to hearing all about it.