Nothing's More Stressful Than Relaxing
by Gina Valley
I'm on a de-stress regimen.
(You can read my tale of "woe" resulting in the doctor-ordered-even-though-I-should-have-done-this-ages-ago-for-my-own-health-and-well-being-not-to-mention-to-set-a-good-example-for-my-kids de-stressing in yesterday's post  Seriously Today – That Kind Of Sucked, But I'm Still Kicking).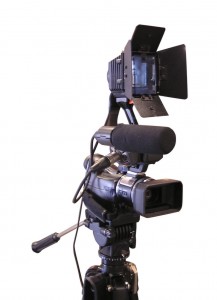 My pack is trying to help me de-stress (I suspect they figure the more they help, the sooner I'll get healthy, and they can get back to stressing me out).
To that end, tonight, Son#1 took his three younger sisters to see a taping of The X-Factor, so I could have an evening without teen drama.
Son#2 took his two little brothers out to dinner, so I could have an evening without battling boys.
The Professor is teaching his night lecture, so I could have an evening without worrying about paying our mortgage.
They all left.
I was home alone to relax.  Well, not quite alone.  Our canines were hanging out with me.  Our two 5 month old puppies were sleeping soundly on the floor in our family room, near the sofa I was plopped onto when everyone left.
Our house was silent after the door closed behind my family.
For about 2 whole minutes.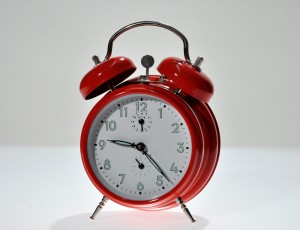 Then, both of our puppies cut what should have been their 2 hour evening nap short by about 1 hour and 55 minutes.
The two of them romped and "puppied" around.  I was reminded about the time a doctor told me that petting a puppy lowers blood pressure and promotes relaxation.  Perhaps this was just what I needed to kick me into full relaxation mode.  I was sure stress was jumping out of our windows.
Ziva, our girl puppy and generally our most hyper, mischievous family member, furry or otherwise, was uncharacteristically calm.  She soon snuggled her now 5 month old, 50LB self around my feet, and I tickled her tummy with my toes.  It was a puppy perfect moment.
Bear, our boy puppy and generally our most sedentary, easy-going family member, furry or otherwise, was uncharacteristically hyper.   He bounded all around the room, bouncing his 5 month old, 60LB self alternately off of me and our sofas, resulting in groans and creaks from me and the sofas.
This was not relaxing.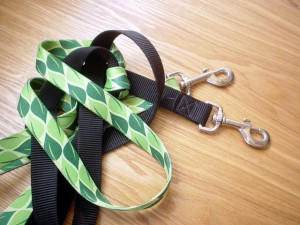 Some unknown force had pepped up this giant puppy, who usually has to be nearly dragged just to go on a walk.  He often seems to be a big, dog shaped throw pillow.  If he didn't occasionally snort and drool, we'd worry that he'd slipped into a coma on most days.
But, this evening, Bear was wound and ticking.
It was kind of cute, in a giant-furry-animal-flying-at-you kind of way.  After I got used to his rhythm I was able to dodge most of his bounds, so I no longer feared having to add "possible broken ribs" to my mystery ailment list.
And, then he stopped.
Suddenly.
As dogs, particularly puppies, are prone to do.
Something had caught his attention.  He was staring attentively toward our breakfast table.
What did he see?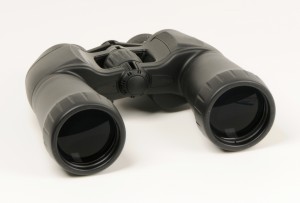 I looked.
Ziva looked.
If anyone else had been home, I'm sure they would have looked, too.
And, what did we see, Ziva, Bear, and me?
Nothing.
There was nothing visible there.
Our puppy, Bear, bless his heart, was staring at nothing.
I chuckled.  I think Ziva chuckled (it might have been the hiccups.  She gets those a lot.  She's big, but she's still a baby).
Bear bounded over to our breakfast table, and landed with his front paws right on its edge.  He'd never done that before, so it caught me off guard.  I think it caught the table off guard, too, because it complained audibly under his heavy canine weight.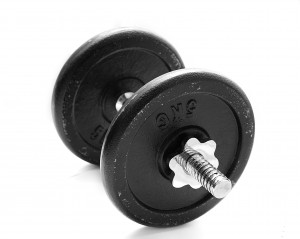 "Bear! No!"  I hollered at him, completely believing he would get down and wag his tail apologetically, as he always does when he gets caught messing up.   But, instead, he began to attempt to pull his heft onto the table with his front paws.  It was comically ineffective.
Nonetheless, I was irritated at his persistence.  He was acting like his mischievous sister, Ziva, who was now sitting up, head tilted, watching him, clearly amused by his attempts to get onto the table.  I was happy she didn't choose to dash over and demonstrate her long perfected, bounce-off-the-chairs-and-onto-the-table method of table climbing.
"Bear! No! Get down!"  I hollered at him.  Bear looked over at me, and, before he continued to attempt to pull himself onto our table, I'm certain he smiled at me.
I decided to go with another method.  Yes, I know I should have walked over, pulled him down, and given him a stern talking to, but I was supposed to be relaxing.  So, I went with a different approach.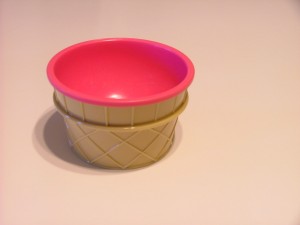 There was a heavy, plastic bowl on the table next to me.  I reasoned that, were I to toss said bowl onto the floor near Bear, it would make a loud noise, startling the puppy, causing him to abandon his table-centric quest.
How could that not work?
I tossed the bowl.  It got Bear's attention, but not exactly like I thought it would.
That's probably because Ziva leapt through the air, and caught the bowl midair before it could hit the floor.  She then took off running through the house, dragging it with her.  I could hear it scrapping and bouncing along our wood floor as she completed lap after lap, followed closely by Bear, who was barking non-stop at top volume, and occasionally tripping over his giant feet and crashing into walls.
I'm not sure if they got tired of their interior trek or they just thought it was too relaxing for me to watch, but, for whatever reason, they added a lap around our backyard to their route, carefully including the muddy area where we're trying to grow a lawn, just to keep it interesting.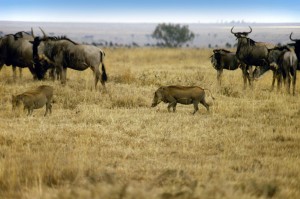 It didn't take more than a couple laps for them to make our floor to look like a heard of wildebeests had passed through.
So, now I'm upstairs in my office relaxingly typing this.  I relaxingly got Ziva and Bear to go into their kennel by relaxingly tossing 2 cupcakes into it (don't judge me.  The Dog Whisperer, I am not).  They relaxingly dosed off after they finished gnawing the plastic bowl into what looks to be a unique piece of modern art, which I relaxingly retrieved and placed relaxingly in the center of our mantel in our living room.
When my family returns from their various outings for the evening, they'll find I've relaxingly laid out the necessary cleaning implements for them to relaxingly de-mud our floor.
Ended up being a night filled with unexpected opportunities to do things relaxingly.
I'm hoping there's a lot fewer opportunities tomorrow night.
All of this relaxing is really stressing me out.
Laugh Out Loud!
-gina
Have you ever tried to relax, only to find everything causes the opposite to happen?  Do your dogs like cupcakes?  Shoot me a comment.  I'm looking forward to hearing all about it.