My Mom Rocks!!!
by Gina Valley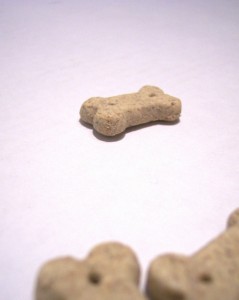 My mom rocks.  She does.
Although my mom is rarely one of the first people I think of when I'm thinking of funny people, she probably should be.  I'm reminded of the plastic fruit she would stick in my dad's lunches, and how she put dog biscuits in the cookie jar when we were little.
And, there was a fishing trip my dad took with my brother-in-law a couple years ago.
My mom, then 73 and battling Parkinson's disease, would be left home alone in their remote mountain home for the week my dad was away on the trip.  Being alone for a week while my dad was gone was a big deal.
A registered nurse and a mother of 5, my mom is a detail-oriented, highly organized person.  She, realizing her personal and situational limitations, knew she had to plan and prepare.
She made a list.
She even numbered the items by priority.
What was the first thing on her list?
What was that one essential she had to complete prior to my dad's departure to feel that all would be right and secure in her world?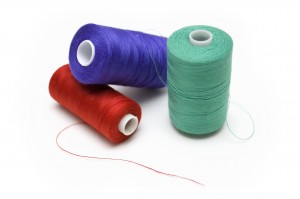 Number 1 was:  sew all of the underwear my dad packed shut.  Every single pair.
And, she did it.
This week for Throwback Day, what with Mothers' Day coming up and all, it seemed fitting to visit a post I wrote about my mom.  In my My Mom Is Better Than Your Mom! post I talk about another thing my mom does that makes me laugh.
You can read my My Mom Is Better Than Your Mom!  post below in its entirety.  Or, for you hardcore readers, you can click on one of these magic links, and travel to where I originally posted it.
Either way, I'll meet you at My Mom Is Better Than Your Mom!.  You bring the chocolate (diet break – in honor of Mothers' Day), and I'll bring the giggles.
My Mom Is Better Than Your Mom!
My mom is better than your mom!
I know it's not a competition, but if it was, I'd win.
Hands down.
No problem.
Why?
Because my mom bakes a different cake every day when we visit?
She does, but that's not why.
Because my mom makes pajamas for all of her 5 kids and 20 grandkids every Christmas?
She does this, too, but, no, that's not why, either.
Because my mom is a cancer survivor?
She is, but, again, that's not why I'd win.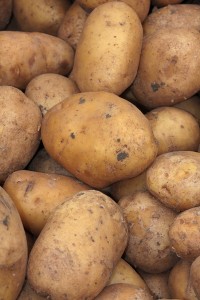 So, why would I win?
I'd win because years ago my mom found a rock that looks just like a baked potato, and took it home with her.
She's kept that rock through the years and through moves across several states.
And, she still puts it onto the tray when she bakes potatoes and serves it to unsuspecting guests.
You can't beat a surprise baked potato rock.
And, you can't beat my mom.
Happy Mothers' Day, Mom! I love you!
And, Happy Mothers' Day to all of you who mother, whether you are an official mom or not.
Everything you do for the children in your world is appreciated, whether anyone tells you or not.
Laugh Out Loud!
-gina
Visit my Who ARE These People? post for more giggles inspired by my parents.
Visit my Seriously – I Cried Today post for a poignant look at struggles my mom has faced.
Do you have fond memories about someone who mothered you?  Is there a silly story that makes you smile every time you think about it?  Shoot me a comment.  I'm looking forward to hearing all about it.