Lookin' Good!
by Gina Valley
I was so WalMart today that they should have slapped one of their yellow smileys on my butt.
I don't know what it is that affects me, but for some reason when I'm going to the Big Red Box, I change and comb my hair.  But, when I'm going to the Big Blue Box, I just check my shirt for large stains.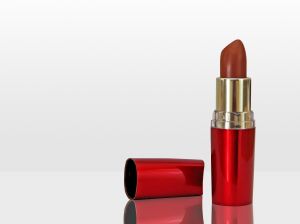 I guess the Big Blue Giant is a more relaxed place.
In fact, after today, I kind of wonder if it's in fact the Blue Place itself that causes the transformation.
My sister and I were running the last minute errands today for my niece's wedding reception, which is tomorrow, when we pulled into the Big Blue Box to get some ribbon and petunias.
Although I'm sure it was truly a slow transformation during my travels among the Blue discount aisles, I suddenly noticed my morphing in the garden center, while attempting to determine if $6.98 was too much to pay for a center piece plant.
I plucked a dead flower off of the tiny purple flowering petunia plant I was holding, and as I watched it fall to the floor, I noticed that my feet had become covered with mud as I cruised around the garden center.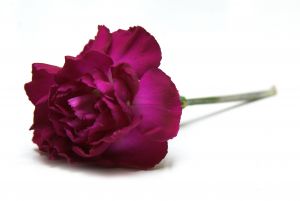 This was thanks to the fine gentleman who was drenching the area with what I think was a fire hose.  I assume that mud creation was not his true goal, but rather a charming side effect of his efforts to water the plants, which were all but heading toward the light in the unseasonable 107 degree heat.
The mud on my feet was accented by my classy 98 cent pink flip flops, which had suffered an irreparable malfunction near the craft aisle, requiring me to slide my left foot while walking, lest the cheap rubber sandal be left behind.
The heat not only meant that the garden center had been turned into a mud pit, it also brought out my glistening personality, or, perhaps, just my glistening.  I could feel the "glisten" drip from my forehead and run down my cheek.  I had no tissue or wadded up napkins in my purse, which was some kind of miracle (and a topic for another day), so I had no choice but to wipe the "glisten" of my brow with my shirt sleeve.
Placing the purple petunia plant into my cart I noticed that one of my nails, which I'd let grow out and my nail lady had painted bright pink for vacation, had broken off, taking a big chunk of the polish with it.  So, as I stood there considering which plants to get, I had 9 lovely, long pink nails, and one stubby, jagged, half white, half pink, peeling nail.
Did I mention that it was the nail on my middle finger?  Seemed appropriate.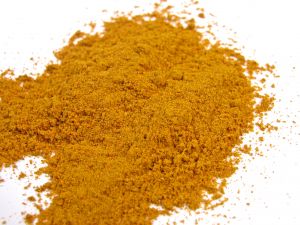 I was wearing what was apparently a magical pollen attracting black shirt.  My shirt had bright orange pollen from a lily I had foolishly stopped to sniff  stuck to it in both an unfortunate shape and an unfortunate location .  I tried brushing it off, but that only served to make the pollen embed itself into the fabric.
To top off my transformation, my hair had taken personal offense to the oppressive humidity and had chosen to express its anger by swelling to nearly 10 times its normal size.  I had to buy a crow bar for my sister to use to wedge my hair back into the car so we could continue on our quest.
And, naturally, there I was 1400 miles from home, looking good (if by "good" you mean bad), and I saw, and more importantly they saw me, 3 people from home.
Because, you don't look truly bad, unless someone you know sees you.
Laugh Out Loud!
-gina
Ever had one of those "lookin' good!" moments?  Does the Big Blue Box morph you?  Shoot me a comment.  I'm looking forward to hearing all about it.