Like A Banana
by Gina Valley
Time flies like an arrow;  fruit flies like a banana – Anthony G. Oettinger
That quote isn't really related to this post.  I just put it in 'cause it always makes me laugh.
It makes my littles giggle, and my teens roll their eyes, so that's another bonus.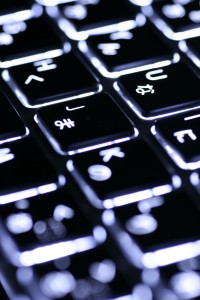 Today I've been a bit out of it (ok, more out of it than usual,) because I'm on some hefty pain medicine.  If you could see how much trouble I'm having remembering where the keys on the keyboard are right now that would make you laugh more than anything I could write.  It's making me laugh.
There is still a "G" on here somewhere, right?  Maybe they moved it.
Anyway.
Yesterday I paid a stranger $1000 to assault my mouth with giant needles, foul chemicals, and power tools.  He said that he was an oral surgeon, but I never did see any diplomas or anything.  Hard to believe I just took his word for that.  I called our lawn guy's references before I let him into our backyard, but I let this guy stab me because my dentist said to.
That was the only reference I had.  Well, that and my dentist's office manager saying that he was "really cute," but I'm not sure that's a helpful reference for this type of oral work.  Besides, he was just ok.  Although, I might have thought he was cuter if he hadn't been poking giant needles into my bones.
I actually should have taken another dose of the good stuff half an hour ago, but I'm going to see if I can function (you know, not kill anyone) without it, because I can't stand being so foggy and sleepy.  I think I might turn into all of the 7 dwarfs if I keep taking it.
Plus, I have so much that I need to do.  I was already way behind schedule this week due to taking time off to support my husband while his mom was ill and passed.  And, frankly I didn't get last week's to do list anywhere close to finished.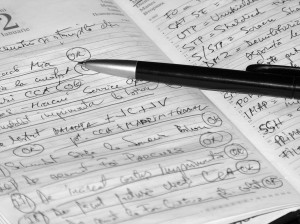 In fact, I'm not sure I ever got the list down on paper last week, as I seemed to have had a preponderance of children throwing up, having sports play offs, or both at the same time overwhelming my time.
Time seems to be filled so quickly, and then to fly by.  There's never enough, so I, like I'm sure you also, try to be very careful with mine.  I guess that's one of the reasons it irritates me so much when I feel like I'm wasting it on something useless, like lying here in a pain med induced fog.
As a parent, it's hard to get time management right. There is always something urgent to deal with when you are parenting.  And, you never want to ask a parent, particularly the mom of a pack, for time management tips.  We all give the same one:
Do everything until you're done.  Then, stop.
I'll tell you who we ought to turn to for time management tips…bigamists.  How do these people pull this off? I'm not talking about the Sister Wives kind of bigamists.  I'm talking about the ones whose wives don't know they are sharing ole Jethro.
These bigamists have two, sometimes three families.  It's amazing.  How do they do it?  And it's not like they ever catch one during his first month or something.  It's always been years.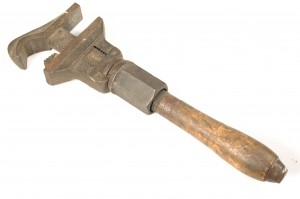 They're never rich, well-educated CEO's.  They're always hardworking, blue collar guys.  Honorable professions, but not bringin' in the big bucks.
How do they pull this off?
We knew a guy who was a bigamist.  Read about it in the paper one day.  Opened it up, there he was.  Bigamist.  He had two wives living not ten miles apart for three and a half years.  Neither wife knew about the other one.  We'd known him and one of his wives for 2 years.  Had no idea.  He worked a lot of hours as a security guard.  Or, so everyone thought.  Never missed one of his kids' games or events.  How'd he do that?
I think instead of threatening him with prison, they should have made him write a time management book.  My husband and I can barely keep up with one family and one spouse.  How on earth does someone juggle 2 or more?  Who has time for that?
I tried to get The Professor to try it to pick up some time management tips, but he wouldn't go for it.  I was quite disappointed, because I figured I could sneak our laundry over to his other wife's house to save some time for myself.  He's such a party pooper.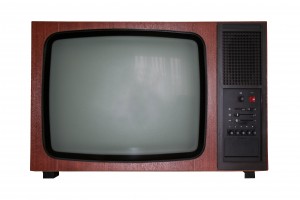 Sometimes I want to start up a really time consuming hobby so that I can quit it and then have all that extra time.  Wouldn't that be cool?
Or, start watching 10 hours of TV a day so I can cut down to 1 and then have 9 extra hours a day.  Heck, I'd settle for 9 extra hours a week.  Or a month.  Or 9 minutes even.
Between sports and carpool and work and everything else, I just never have enough time.
The other night 'bout 11 o'clock, 11:30, I suddenly realized I hadn't had time to read my youngest a story that day.  So, I did what any devoted parent would do.
I woke him up, brought him down, and read The Cat in the Hat to him.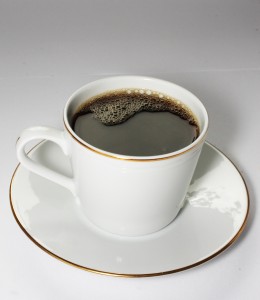 Sure I had to keep shaking him and pouring coffee in him to keep him awake, but that's what devoted parents do.
We provide our kids with enriching experiences.
Hey, they need to have something to talk about when they're in counseling as an adult.
After all, time flies like an arrow.
And, fruit flies like a banana.
Laugh Out Loud!
-gina
What seems to silently suck up your time?  What do you wish you had more time for?  What's your favorite cookie? Shoot me a comment. I'm looking forward to hearing all about it.