Laws We Need…In Costco
by Gina Valley
Anarchy is alive and well.
And, running rampant.
Through the aisles of Costco.
Something has to be done about it, and there's not a moment to spare.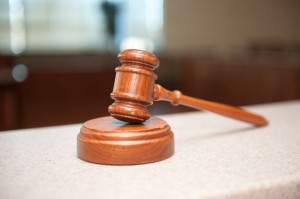 It's time we banded together to fight for our right to an organized shopping experience.  After all, if they're going to take a handful of C-notes from us every time we pop in there for what we think will be just a roast chicken and a jumbo pack of AA batteries, the least the Costco warlords ought to do is make sure it happens in a semi-organized fashion.
Someone has got to get these people under control.  This lawlessness has to stop.  It's time to ratify the Equal Costco Rights Amendment (ECRA).
The Equal Costco Rights Amendment (ECRA) would prescribe penalties for Cut In Front Of You Guy.  You know this guy.  He's the same jerk who weaves in and out in front of you on the freeway, in a futile attempt to cut an hour off of his commute time.  Truth be told, all he really accomplishes is ticking off every other driver on the freeway, and arriving at the next bank of stopped traffic 20 seconds before you do.
Well, he shops at Costco, too, and he's just as lousy at driving their buggies as he is his car.  He'll cut you off to grab that last Batman Returns DVD, nearly amputate your toes by running over your foot in an effort to be the first one to the Gogurt display, and T-bones your cart in his rush to get to the extra strength paper plates.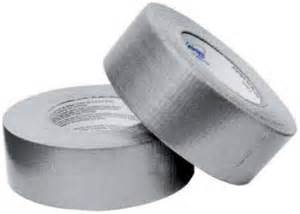 The ECRA would require that Cut In Front Of You Guy be duct taped to a pillar near the registers, underneath the pizza order call-in phone, so he could witness every other shopper in the warehouse passing him.  Sort of a duct tape enabled intervention.
The Sample Snarfer would also face penalties under the ECRA.  We've all seen the blur of the Sample Snarfer's arm as she reaches in front of your 4 year old to grab the last 3 tortilla-chips-covered-in-artichoke-dip sample cups.  This always seems to occur immediately after you've explained to your child about the virtues of taking turns and sharing.
The ECRA would require that any and all Sample Snarfers be forced to stand around sample stations with their hands secured behind their back (probably with duct tape.  Duct tape figures highly into ECRA law), while orderly, law-abiding shoppers savor and describe the samples they're missing.
Nearly Empty Cart Guy is a decoy.  He's always up by the registers.  He stays in line until he is just 1 or 2 people away from the cashier, then he lets the two people behind him go in front.  He seems like a giver.  He seems like a philanthropist.  He seems like a saint.  But, he's a wolf in sheep's clothing.  Or, maybe a golf shirt and khaki's.  Depends on the day.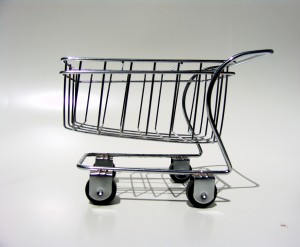 Nearly Empty Cart Guy was put in line by his wife, with strict instructions to remain close to the front of the line, while she runs to the back of the warehouse to "pick up a few things."   When she returns, all 83 people in line behind Nearly Empty Cart Guy clearly see that "pick up a few things" must mean "cram two carts to overflowing."
Under ECRA guidelines, Nearly Empty Cart Guy and Mrs. Nearly Empty Cart Guy would be required to spend the entire afternoon together at Disneyland waiting in line for Space Mountain or Indiana Jones, where the people in front of them, upon reaching the last turnstile before boarding, will allow 56 of their closest friends to cut in line (I'm not sure how duct tape figures into this part of the ECRA code, but I'm sure it does).
We'll have to cover Is There A Coupon For That? Guy, Save My Place Guy, and many more in the host of ECRA offenders another day.  The Sparkling Apple Cider Sample Lady just opened a new bottle, so I've got to run.
Laugh Out Loud!
-gina
Do people drive you crazy or make you laugh when you shop?  Do you hit the warehouse stores or avoid them?  Shoot me a comment.  I'm looking forward to hearing all about it.