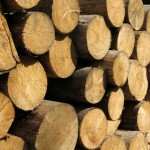 Laugh Log is a roundup of (surprise!) stuff that made me laugh recently.
Sometimes it'll have stuff that made me giggle or think or cry or say 'Awww' or wish I had thought of it first.
So here's this week's Laugh Log.
Have you fanned me up on Facebook? If not, here's your chance!
Made Me Laughs On Facebook:
Hate small talk? Go to the Halloween party as a tweet. "I'd love to chat but I've only got 140 chars to last all night…"
Things may seem dark & gloomy now, but remember sunnier days are ahead. Also, remember the ozone layer isn't what it used to be…
I have prided myself on the fact that I have NEVER said "Because I said so." About a week ago, Little Man started with the "WHY??" barrage. In the last three days alone, I've probably said it a hundred times. A DAY. #UGH!
Be sure to visit the Gina Valley Facebook page and to fan me up.
Momspeak
(stuff I can hardly believe I said out loud to my kids this week):
No matter how long you run the cold water it won't get hot.
If it's in the trail mix it must be OK to eat.
You need to stop arguing especially since you agree with each other.
Kidspeak
(stuff I can hardly believe one of my pack said to me):
Do you know where our sledge hammer is?
You don't have to come check.  We're fine.
The only reason I want a drivers' license is to make everyone else's life easier.
Some Of My Favorite Pins This Week:
 Consider this your formal invitation to check out all of my boards on Pinterest.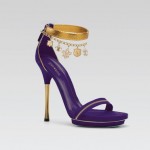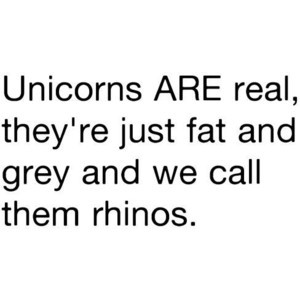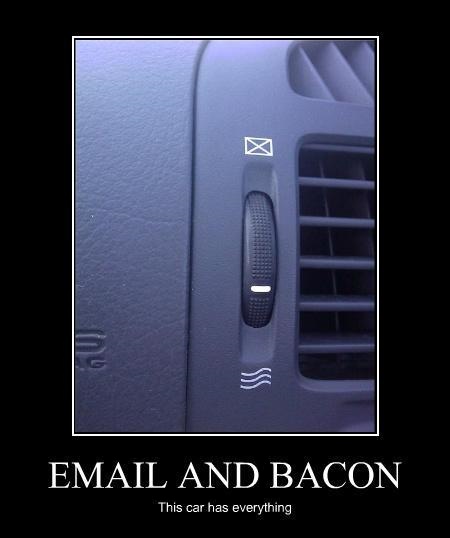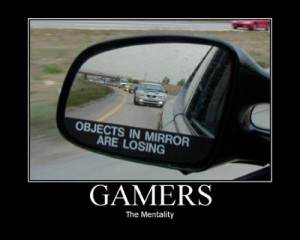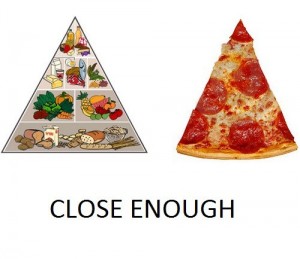 All the rest of my pins for the week are here on my Latest Great Pins Board.
If you're trying to put off making dinner, you can check out all of my boards on Pinterest.
Many Thanks to:
The guys over at Dads' Round Table.  Thank you for all of the support this week.  I appreciate it!  Be sure to check out all of the advice and fun and their new creative writing feature over at dadsroundtable.com. They've got a hip happening Facebook page you can fan up, too.
Aaron @DadBlunders who is an orb of blogging knowledge and has been so generous with  his time helping me this week.  Thank you, Aaron. I appreciate it!  Be sure to check out Aaron's blog Dad Blunders – Life as I Know It for parenting advice, humor, and blogging tips.  You can fan him up on his Facebook page, too.
Great tweets from great tweeps:
My 2 y.o's "punishment" for waking up at 5:30am was going to preschool 20 mins early. Mine was learning they don't let the kids in early.

— Dude of the House (@DudeOfTheHouse) October 22, 2012
Give a man a fish and you can feed him for a day, teach him to use an Xbox 360 Wireless Controller and he won't bother you for weeks.

— TedInJest (@TedInJest) October 28, 2012
Shopping for my husband is impossible. Turns out they don't even *make* jeggings in a 42 regular.

— Anna Lefler (@AnnaLefler) October 27, 2012
My voicemail is where voices go to die and never be heard.

— Jack (@uMakeMeBad) October 25, 2012
Do you think kids are born without knowledge of the adverb, "quickly," or do they lose it by the time they're 2?

— Barmy Rootstock (@IbecameMyDad) October 23, 2012
"You're about to walk into something." – Siri, in a perfect world

— Josh Hara (@yoyoha) October 25, 2012
All couples speak their own little language. For example,when my boyfriend says,"Can you plug in my phone?" it means, "Here, read my texts."

— Jen Statsky (@jenstatsky) October 25, 2012
Im inventing an alarm clock that, if you hit the snooze more than three times, it will call in sick for you.

— Emma White (@TheRealSupermum) October 24, 2012
Just once, I wish WebMD would tell me "relax…it's only gas".

— JoeJoeKeys (@JoeJoeKeys) October 23, 2012
While putting in my contacts, one fell out & landed back in the contact case.I then realized, this was the most amazing moment of my life.

— Abe(@Cheeseboy22) October 25, 2012
Let's meet up in the twitterverse for more great tweets.
My verse for my  Sunday Stillness post this week was I Envy The Clouds.  I had to look up "envy" and "jealous" to make sure I had the right word.
How amazingly unhelpful family members can be, the crazy, wonderful pain-in-the-neck our pets are, the ever hiding TV remote control, bringing our families closer through DVR deleting, and Halloween costumes all gave me laugh material this week.  I hope they gave you some giggles, too. Be sure to check these posts out, and to share them with your crew.  As always, I  appreciate all of your support.
And, remember – the extra clicks count as a cardio!
Laugh Out Loud!
-gina             
What's going on in your week? Did you have to deal with Sandy? I'm looking forward to hearing about it! Shoot me a comment with all the details!