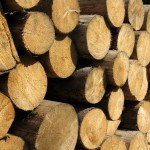 Laugh Log is a roundup of (surprise!) stuff that made me laugh recently.
Sometimes it'll have stuff that made me giggle or think or cry or say 'Awww' or wish I had thought of it first.
So here's this week's Laugh Log.
Have you fanned me up on Facebook? If not, here's your chance!
Made Me Laughs On Facebook:
Be sure to visit the Gina Valley Facebook page and to fan me up.
Momspeak
(stuff I can hardly believe I said out loud to my kids this week):
I need  a photo of a toy dinosaur, not a real one.
Do not tie up your brother.
Did your teacher learn anything today?
Kidspeak
(stuff I can hardly believe one of my pack said to me):
Is this dog doo?
I don't know exactly where the snake is, but it's cold so she can't move very fast.
Can we color the dog's hair?
Some Of My Favorite Pins This Week:
 Consider this your formal invitation to check out all of my boards on Pinterest.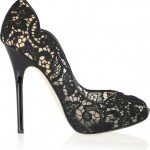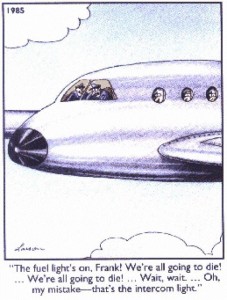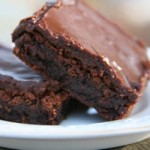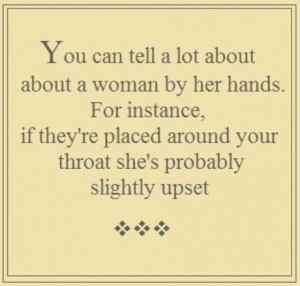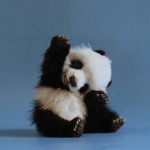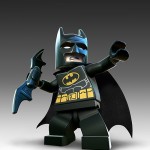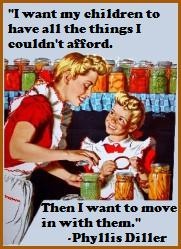 All the rest of my pins for the week are here on my Latest Great Pins Board.
If you're trying to put off making dinner, you can check out all of my boards on Pinterest.
Many Thanks to:
TB @TB_BlueCollar for the kind mention and for highlighting my Is There A 15 Yard Penalty For Stabbing The Announcer? post in his Blue Collar Roundup – Christmas Lights Edition post on his Blue Collar Workman blog.  Be sure  to check out his blog. His stories are fun and interesting and from a unique perspective.  His Roundup has great links to check out, too.
Jason Ramsey @Jason_Ramsey for featuring my Laugh Log – Muoinam in his Social Media  Blog.  Jason has great content covering all of the social media platforms. Check out his blog for tips on blogging, Twitter, Facebook, SEO techniques, Google+, and a host of other social media related areas.
Amberr Meadows @Amberrisme and Shauna @Bipolar2happy for reminding me about the vital role both cell phones and toilet paper play in our lives.  My Get A Cell Phone Or We Are All Gonna Die post would not have been complete without their remarks.
Great tweets from great tweeps:
My 13 yr-old daughter asked me if I could break a hundred…. I'm like "how much are we paying you again?"

— Don Friesen (@DonFriesenComic) December 11, 2012
Fun thing to do: Go to a parking lot and put sticky notes on peoples cars saying "sorry for the damage" and watch them look for it

— keenon (@Orielus) December 9, 2012
Just completed a 0.06km walk with @runkeeper. Bedroom to kitchen to make a coffee. Good on me. #berniesbeachholiday

— Bernie (@TheBernieBrand) December 8, 2012
When I see a Whataburger commercial I get a little teary…I might have a problem.

— Mike Hickman Comedy (@hickmancomedy) December 8, 2012
Twitter addiction is like having a cocaine problem…I need more lines. I need more lines man.. Why r u followin me.

— TedInJest (@TedInJest) December 8, 2012
If AT&T ever gets married, unfortunately there will be no reception.

— JoeJoeKeys (@JoeJoeKeys) December 8, 2012
I wish someone would give me a time out

— Josh Hara (@yoyoha) December 7, 2012
My 6yo son:What are those top things you spin for chocolate coins called? Me: Dreidel? Son: Yeah dad! I want one of those for Christmas.

— Abe(@Cheeseboy22) December 7, 2012
On my way out the door for work my 5 year old son says, "Mommy, you have to get out of your pjs first" bad #outfit I guess…

— The Bleep Kids Say (@TheBleepKidsSay) December 5, 2012
My daily to-do list always has three items at the top: 1) Be kind 2) Be creative 3) Eat 1/2 your body weight in salami

— BillCorbett (@BillCorbett) December 5, 2012
Let's meet up in the twitterverse for more great tweets.
I was thinking about the power of music when I wrote the verse Song this week.
I did a rare, serious post this week about depression.  If you didn't see it yet,  please take the time to read it, so you'll be prepared to help people, maybe even yourself, this holiday season.
Kids Crafting, holiday traditions and Christmas ornament hunting, out of control holiday crafts, the many funny ways we use cell phones all gave me laugh material this week.  I hope they gave you some giggles, too.
Laugh Out Loud!
-gina             
What's going on in your week? I'm looking forward to hearing about it! Shoot me a comment with all the details!