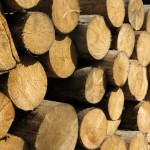 Laugh Log is a roundup of (surprise!) stuff that made me laugh recently.
Sometimes it'll have stuff that made me giggle or think or cry or say 'Awww' or wish I had thought of it first.
So here's this week's Laugh Log.
Have you fanned me up on Facebook? If not, here's your chance!
Made Me Laughs On Facebook:
Be sure to visit the Gina Valley Facebook page and to fan me up.
Momspeak
(stuff I can hardly believe I said out loud to my kids this week):
How many underwear are you wearing?
People without kids miss out on so much.
Are you  sure that's food?
Kidspeak
(stuff I can hardly believe one of my pack said to me):
Mom, tell her to stop biting donuts and putting them back into the box.
If the lake's not totally ice yet can we go swimming?
I know it smells really bad, but it's not dirty.
Some Of My Favorite Pins This Week:
 Consider this your formal invitation to check out all of my boards on Pinterest.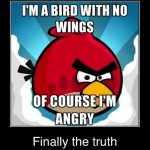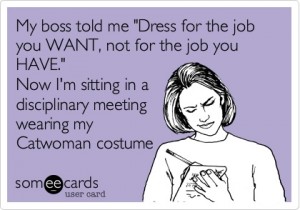 All the rest of my pins for the week are here on my Latest Great Pins Board.
If you're trying to put off making dinner, you can check out all of my boards on Pinterest.
Many Thanks to:
This is kind of embarrassing, but I'm not sure who I should be thanking.  I had a couple of you wonderful fellow bloggers give me awards recently.  I wrote down who had done  what on a Post It, one of many stuck to my computer.  Well, somehow that Post It has disappeared.
So, if you have nominated me for something and I haven't thanked you publicly,  please accept my apologies and send me a message or an e-mail to let me know I messed up, so I can re-enter you into my high-tech Post It tracking system.
Plus, you  are entitled to 6 holiday cookies, calorie free.
Great tweets from great tweeps:
i've already bought everything i need for thanksgiving dinner & now i don't know what to panic about

— lauren ashley bishop (@sbellelauren) November 20, 2012
I'm on my way to Walmart to take the "try me" stickers off the noise making toys and stick them on condom boxes. — JoeJoeKeys (@JoeJoeKeys) November 16, 2012
Think I just figured out how to make Push Notifications work on the iPhone, so I feel pretty confident I could now build a nuclear reactor.

— Jake Fogelnest (@jakefogelnest) November 16, 2012
I prefer my Thanksgiving yams with brown sugar and melted marshmallows. And without yams.

— Abe(@Cheeseboy22) November 15, 2012
I was having trouble getting a job because my references were saying bad things. Now I get why they say don't use family.

— Jeremy Arroyo (@Jerry414) November 15, 2012
Stewardess as I enter the plane:you're going to need to get off this plane. IT'S BROKE. #Icouldnotmakethisshitup

— TheBloggess (@TheBloggess) November 15, 2012
I've been getting emails from a guy I know has a thing for me, because they're scented.

— Paula Poundstone (@paulapoundstone) November 15, 2012
Nothing improves creativity like a lack of supervision.

— Phil Torcivia (@PhilTorcivia) November 14, 2012
"I need it": What a child says when they mean, "I don't really, but I'm prepared to make your life miserable if I don't get it."

— Barmy Rootstock (@IbecameMyDad) November 14, 2012
So..at a 4-way stop sign, the person who's done texting first has the right away….right?

— keenon (@Orielus) November 14, 2012
Let's meet up in the twitterverse for more great tweets.
I was thinking about how we miss things when we race through life when I wrote No Running Allowed.
Diet "tips" for the holidays, how people change when they become grandparents, November daily thankfulness Facebook posts, road signs, fun on the road with my family, all gave me laugh material this week.  I hope they gave you some giggles, too.
Laugh Out Loud!
-gina             
What's going on in your week? I hope your  stress is low and your thankfulness and fun are high!   I'm looking forward to hearing about it! Shoot me a comment with all the details!