Laugh Log – Tech Support Edition
You are probably familiar with the old adage
"To err is human"
But, have you heard its complete modern version:
"To err is human; to really mess up requires a computer"?
Well, last night, I clearly had a computer.
I didn't personally mess up, but a piece of software on my site freaked out (I believe that's the technical computer term), and, according to the hosting company I contract with, downloaded a whole bunch of giant files and caused a big problem for one of their servers.
Ooops.
It took a series of phone calls and emails and most of the night to get my site back up and running.  It was stressful, but, as you may have noticed, the world did not end, despite the fact that ginavalley.com was offline for about 10 hours.
During that time I had long conversations with several people in my hosting company's technical support department.  They were all very polite and knowledgeable, and worked to get the problem resolved as quickly as possible.  I appreciate their extra effort, which resulted in my site being back up sooner than expected.
So, instead of running the post I had planned for today, I thought it would be fun to pay homage to those amazing people in tech support.
What would we do without them?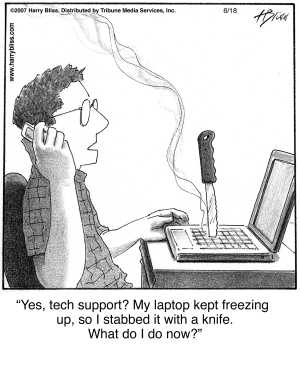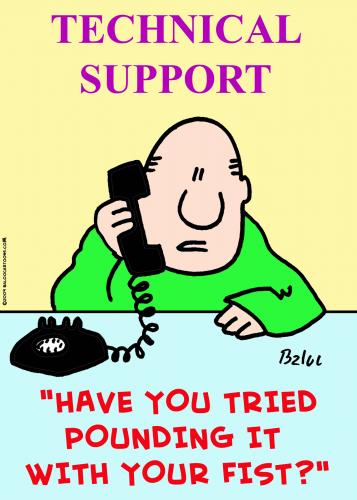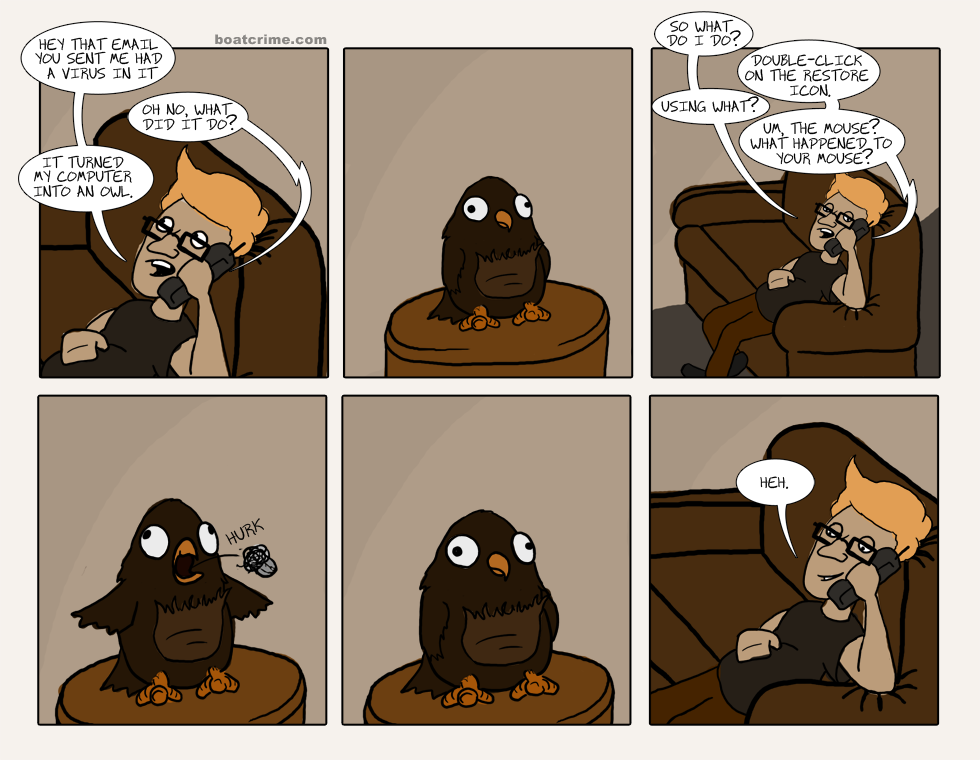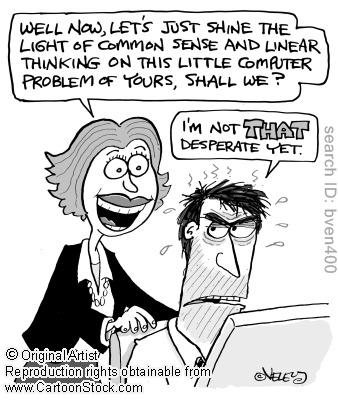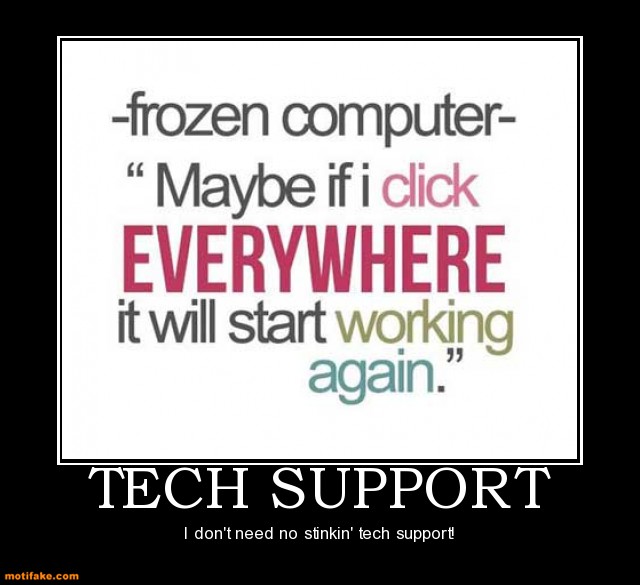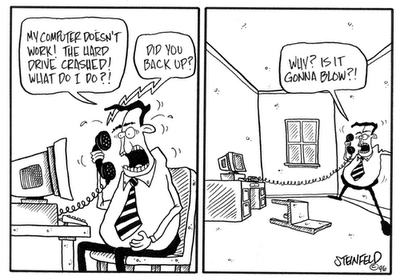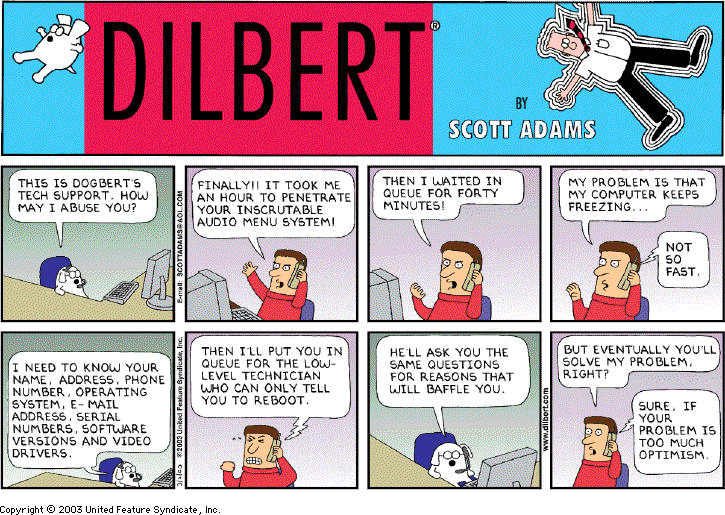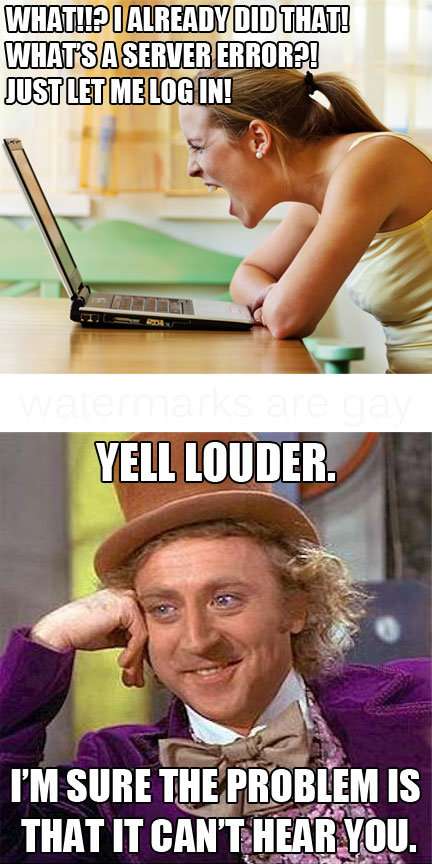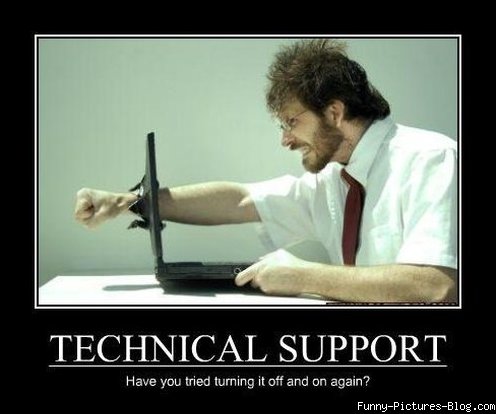 Yes, I did try turning it off and on again. Like a million times.
Laugh Out Loud!
-gina
Have you had a computer generated headache?  Shoot me a comment.  I'm looking forward to hearing all about it!