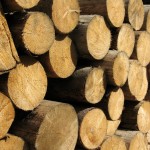 Laugh Log is a roundup of (surprise!) stuff that made me laugh recently.  Sometimes it'll have stuff that made me giggle or think or cry or say 'Awww' or 'wish I had thought of it first.'
So here's this week's Laugh Log.
Made Me Laughs On Facebook:
Momspeak
(stuff I can hardly believe I said out loud to my kids this week):
"Well, don't throw up because we don't have time for that today."
"There are more mosquitos here than I need."
"Just put some duct tape on it- we're late!"
Kidspeak
(stuff I can hardly believe one of my pack said to me):
"Mom, you've got the radio on mute again."
"'Cause I didn't think to look where it goes."
"Did you know the dog likes it when you lick him?"
All of these are pinned to one of my other boards as well.  Yes, Pinterest is the great time black hole, but it is a lot of fun.  I hope we can hook up there.
Thanks to:
Aaron of @DadBlunders for the Versitile Blogger Award nomination in his blog Dad Blunders – Life As I Know It.  I appreciate you thinking of me.  I will try to be extra versatile this week (I spelled "versatile" wrong twice.  That's pretty versatile!).  I didn't know you liked to wear cowboy boots.  Reading what you wrote about them makes me wonder if the reason I love my impossibly high heels so much is because I am the shortest in a family of otherwise ridiculously tall people.  Also, I found some of the 60 pounds you lost.  I will get you a new pair of cowboy boots if you take those pounds back.  Thank you again!
Great tweets from great tweeps:
There is a 50/50 chance I matched all the socks from the laundry correctly…ok, maybe 70/30.

— jimmyettele (@jetts31) September 12, 2012
Any Starbucks can be a drive-thru if you hit the gas pedal hard enough.

— Wendi Aarons (@WendiAarons) September 11, 2012
Whenever I see someone on the subway screaming at people for no reason I want to tell them about Twitter.

— Andy Borowitz (@BorowitzReport) September 11, 2012
i think someone's breaking into my house but i just found a website of pugs racing so

— lauren ashley bishop (@sbellelauren) September 11, 2012
In first class they give you a warm cloth to freshen up. In economy they give you a look that says, "why bother?" #noupgrade

— Tom Papa (@tompapa) September 11, 2012
Ok honey don't freak out, but someone broke into the house, ate all the ice cream, smashed the pic of your mother, and didn't do the dishes.

— JoeJoeKeys (@JoeJoeKeys) September 11, 2012
#iPhone5FeaturesContacting Steve Jobs from beyond the grave.

— Pope of Cookietown(@PopeOCookietown) September 12, 2012
Being at Fashion Week here in New York is unique. This is the only city where any outfit can be accessorized with a handgun.

— Joan Rivers (@Joan_Rivers) September 11, 2012
Just completed a study and found that 56% of my time at restaurants is spent taking my kids on field trips to the bathroom.

— Abe(@Cheeseboy22) September 12, 2012
I was thinking about those dear in my life when I wrote the verse Friend Mine.
Hug Tighter Today reflected on the loss of 9-11.
Non-cheese stuff to talk about, passwords, philosophy, Costco & Disneyland, & iPhone apps all gave me laugh material this week.  I hope they gave you some giggles, too.
Laugh Out Loud!
-gina             
What's going on in your week? I'm looking forward to hearing about it! Shoot me a comment with all the details!