Laugh Log – Shat…Gina's Favorites 
by Gina Valley
My pack and I are traveling, visiting family, and just hanging out and laughing together.
This week we're staying with my parents
As I have planned to be busy being unbusy and unplanned, I've gone through my posts and queued up favorites to keep you in giggles while I'm hanging with my pack.
I hope you enjoy this Gina's Favorites.
And, I hope you stop and take time to hang out with and laugh with your loved ones, too.
Thank you for reading and sharing.
Laugh Out Loud!
-gina
Today's Gina's Favorites post is my Laugh Log – Shat…Gina's Favorites  post.   You can read Laugh Log – Shat…Gina's Favorites  post below in its entirety, or, for you hardcore readers, click on one of these magic links to read my  Laugh Log – Shat…Gina's Favorites  post in its original location.
Either way, I'll meet you at Laugh Log – Shat…Gina's Favorites .  You bring the chocolate.  I'll bring the laughs.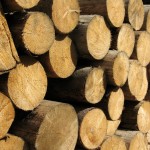 Laugh Log is a roundup of (surprise!) stuff that made me laugh recently.
Sometimes it'll have stuff that made me giggle or think or cry or say 'Awww' or wish I had thought of it first.
So here's this week's Laugh Log.
Made Me Laughs On Facebook:
(Be sure to fan me up on Facebook so we can share some more laughs)
Jessica Northey
Just checked my Farmville for 1st time in over a year. It's a Drivethru Liquor Barn now.
Nick Hetcher
LOL Look officer, I'm not being a jerk. All I'm sayin' is if you caught me, then you were speeding too. ;~)
Kathleen Madigan
If I were michelle or ann, I'd b watching backstage where there's a couch, alcohol n snacks. "Honey I luv u but I can't sit thru your act AGAIN."
Gina Valley
I feel I'm at my most effective when I'm sitting in the school parking lot waiting for my kids surrounded by people striving to share the depths of their driving stupidity.
Oh wait.
The opposite of that.
James: Dad of the Round Table
Mr. H, can you tell my mom I worked hard in Gym so she'll let me play video games.
NEVER!
She said you'd say that.
Be sure to fan me up on Facebook so we can share some more laughs.
Momspeak
(stuff I can hardly believe I said out loud to my kids this week):
Stop speaking English.  You're American.
I hope that's a piece of mud on the stairs.
I'm seeing a lot of brown food, so I think your dad went shopping.
Kidspeak
(stuff I can hardly believe one of my pack said to me):
Hey, these pants have pockets, which means I'm wearing them backwards.
Did you know the dog likes soap, but tomatoes make him barf?
I haven't been able to find my toothbrush for 3 days.
Great tweets from great tweeps:
Tweet me up for more great tweetingness.
Experimented with addressing strangers as "me boyo!" today. Didn't go well.(Tweeting from ER.)

— BillCorbett (@BillCorbett) October 5, 2012
Talking to my son about how he's starting puberty, he says, "But I don't WANT to bleed. " I'm thinking of taking all those books back.

— Barmy Rootstock (@IbecameMyDad) October 5, 2012
If passengers were allowed to carry Swiss Army knives on airplanes, they'd fix the AA seats themselves, without any spinach in their teeth.

— Paula Poundstone (@paulapoundstone) October 5, 2012
Has anyone considered that Justin Bieber might just be another one of Lady Gaga's outfits?

— JoeJoeKeys (@JoeJoeKeys) October 7, 2012
Still don't understand how donating tweets helps anything. Next we will be breathing air to support causes. #inhaletosupportstarvingkids

— Christina Majaski (@cmajaski) October 7, 2012
Twitter taught me how to use " > " & " < " better than math class did in middle school. #SMH

— keenon (@Orielus) October 6, 2012
My wife often finds a mess I've made and says, "You're worse than the kids!" It's then I realize: I need messier kids.

— Abe(@Cheeseboy22) October 7, 2012
All office holiday parties should end with everyone getting to vote one co-worker out of the company.

— Jen Statsky (@jenstatsky) October 8, 2012
I don't have to be "drop dead gorgeous", I'd even be happy with "mildly concussed gorgeous"!

— Bernie (@TheBernieBrand) October 8, 2012
I'm seeing a lot of pumpkin-on-pumpkin violence in the social media world today.Mind your squash, man.

— Anna Lefler (@AnnaLefler) October 8, 2012
.@jimgaffigan it's "Whole Foods Candy" so they get the healthy childhood diabetes.

— Jeannie Gaffigan (@jeanniegaffigan) October 9, 2012
Let's meet up in the twitterverse for more great tweets.
Laugh Out Loud!
-gina             
What's going on in your week? I'm looking forward to hearing about it! Shoot me a comment with all the details!