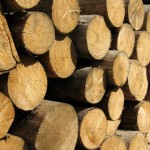 Laugh Log is a roundup of (surprise!) stuff that made me laugh recently.
Sometimes it'll have stuff that made me giggle or think or cry or say 'Awww' or wish I had thought of it first.
So here's this week's Laugh Log.
Have you fanned me up on Facebook? If not, here's your chance!
Made Me Laughs On Facebook:
Be sure to visit the Gina Valley Facebook page and to fan me up.
Momspeak
(stuff I can hardly believe I said out loud to my kids this week):
Don't eat any more candles.
If I'm not asleep, don't wake me up.
Do not paint the dog's fingernails!
Kidspeak
(stuff I can hardly believe one of my pack said to me):
I like this one better because it doesn't make me gag when I drink it.
It's raining inside!
Someone moved my dirt.
Some Of My Favorite Pins This Week:
 Consider this your formal invitation to check out all of my boards on Pinterest. 
All the rest of my pins for the week are here on my Latest Great Pins Board.
If you're trying to put off making dinner, you can check out all of my boards on Pinterest.
Great tweets from great tweeps:
Officer I know I ran that red light but it's okay I'll just stop twice at the next one. Are we cool?

— JoeJoeKeys (@JoeJoeKeys) November 30, 2012
Serious working got interrupted by in laws bearing advent calendars. Like the three wise men but two of them. And not so wise.

— Helen (@BeachBelles) November 29, 2012
I do so accept my responsibilities head on*!!*puts kids in the car to go out for breakfast so I don't have to look at dirty kitchen

— Michelle Mossey (@MichelleMossey) November 29, 2012
I'd support the death penalty if it only applied to people texting while leisurely walking through a crosswalk.

— Heather B. Armstrong (@dooce) November 29, 2012
"Gangnam style" is now the most watched youtube video ever, another reason to believe the world is about to end….with a catchy beat though

— Jack (@uMakeMeBad) November 29, 2012
The Klondike Bar found out what I did for it, and now it's blackmailing me.

— keenon (@Orielus) November 28, 2012
Boy, babies sure don't like wasabi.

— Jim Gaffigan (@JimGaffigan) November 26, 2012
Working on an invite. Can't spell the French word for appetizers even close enough for spellcheck to help. Gonna have to cancel the event.

— Barmy Rootstock (@IbecameMyDad) November 26, 2012
So you know, we 1st grade teachers can sometimes tell exactly what you had for dinner by the stains on your child's homework.

— Abe(@Cheeseboy22) November 27, 2012
Where do they find all the blind people to do tastes tests?

— simple sam (@Sammerbeek) November 28, 2012
Let's meet up in the twitterverse for more great tweets.
My Awesome Blog Posts This Week
I was thinking about the different kinds of rain in our lives when I wrote the verse Beautiful Rain.
The addictive, misrepresentative Food Network, trying to have alone time in the loo, my upcoming 12-12-12 birthday, TV sports announcers, the stress and fun of shopping all gave me laugh material this week.  I hope they gave you some giggles, too.
Laugh Out Loud!
-gina             
What's going on in your week? What made you smile? I'm looking forward to hearing about it! Shoot me a comment with all the details!