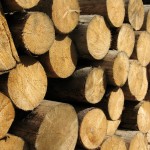 Laugh Log is a roundup of (surprise!) stuff that made me laugh recently. Sometimes it'll have stuff that made me giggle or think or cry or say 'Awww' or wish I had thought of it first.   
Here's this week's Laugh Log.
Have you fanned me up on Facebook? If not, here's your chance!
Made Me Laughs On Facebook:
Be sure to visit the Gina Valley Facebook page and to like me up.
Momspeak
(stuff I can hardly believe I said out loud to my kids this week):  
4 pieces of toast is enough to keep you alive for at least 10 minutes.
If you're hungry stop eating.
Do your shoes have to match?
Kidspeak
(stuff I can hardly believe one of my pack said to me):  
If I shower twice today can I skip it tomorrow?
Are you gonna make real food?
I need to get new pants.  All  mine are dirty.
Consider this your formal invitation to check out all of my boards on Pinterest. 
Some Of My Favorites on Pinterest This Week:
All the rest of my pins for the week are here on my Latest Great Pins Board. If you're trying to put off making dinner, you can check out all of my boards on Pinterest.
Many Thanks to:
To Teri Biebel of @SnarkfestBlog for including me in her super cool Who are you?  Who who?  Who who? post on her Snarkfest blog.  I look forward to answering all of  the questions posed in a future blog.  Be sure to check out Teri's fun blog.  She writes about all the good stuff all with a dash of snark.  Be sure to tell her I sent you.
Great tweets from great tweeps:
I just did a barre class while wearing 5 lb ankle weights. I'm not telling you that to brag, I'm telling you that in case you're a doctor.

— Wendi Aarons (@WendiAarons) February 27, 2013
WARNING: This film MAY contain nudity. Either it does or it doesn't, don't waste my time. — JoeJoeKeys (@JoeJoeKeys) February 20, 2013
I'm not allowed to give blood any more.The Red Cross is funny about bringing blood in ziplock bag. Plus it has to be your own. — Tech Pirate (@tech_pirate) February 20, 2013
I just rinsed with mouthwash to cover up the m&ms on my breath. Being an adult is stupid. — Josh Hara (@yoyoha) March 5, 2013
I can be up bright or early. Pick one. — Shari VanderWerf (@shariv67) February 20, 2013
Does anyone know how many calories looking for the remote for 20 minutes burns? — Abe (@Cheeseboy22) March 1, 2013
Dear Gate agent, could you please refrain from saying the words "Final Destination" before I get on an airplane? — Cracker McPastey (@HecklersDelight) February 22, 2013
BBC says "Mosquitoes ignore repellant." Im from Massachusetts. Our mosquitoes take your bottle and spray it back at you.

— Paula Poundstone (@paulapoundstone) February 21, 2013
Shrimp Scampi with triple the garlic for dinner. If bad breath was a super power I'd be unstoppable! Also, I think I'm sweating butter.

— THE Diaper Dad (@DiaperDads) February 22, 2013
I shaved my legs today. Now I'm cold. What in the hell was I thinking? — YKIHAYHT (@YKIHAYHT) February 21, 2013
My 5yo eating the last Oreos then accidentally knocking my entire drink over is really testing me & the whole "unconditional love" thing. — Aristotles (@AristotlesNZ) February 23, 2013
Is the psychiatrist supposed to lay on the couch with you?

— simple sam (@Sammerbeek) February 23, 2013
Quinoa provides 100% of the recommended daily allowance of condescension for the person across from you.

— Eminence Front (@tweetcomedian) March 1, 2013
I just incorrectly entered the password on my computer FOUR times and now I'm not allowed to use scissors without an adult present.

— Jake Fogelnest (@jakefogelnest) March 1, 2013
Let's meet up in the twitterverse for more great tweets.
This Week On The Blog:
Well, actually, it's been 2 weeks since my last Laugh Log, so there's lots to talk about.
My Stop And Laugh At The Roses post included my verse Home .
My What A Wonderful World! post included my verse Green.
My humor posts the past 2 weeks included:
Running With The Big Dogs (good things about big dogs)
I Am Wondering Woman (perils of listening to someone talk about cheese)
My Car Is Not On Fire (giggle-worthy positives in life)
How To Make Rice – More Fun Than The XBox!!! (perils of trying to make rice with kids around to "help")
Did I Pack My Brain? (forgetting the day of the week)
On The Rocks (perils of making ice at home)
Is That A Cannon In Your Pocket? (kids watching out for parent in kid-ish ways)
Don't Do THIS In A Folding Chair!!! (fun times in the audience)
Are You Feeling Lucky? (what kids really do with art supplies)
What's Scarier Than Zombies? (change in people when they become grandparents)
If There's Stale Donuts & Glazed Eyes It Must Be A Meeting (what's with all the meetings?).
I hope they gave you some giggles, too.
Laugh Out Loud!
-gina             
What's happening in your week?  Shoot me a comment with all the details.  I look forward to hearing about it!