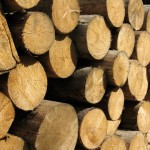 Laugh Log is a roundup of (surprise!) stuff that made me laugh recently.
Sometimes it'll have stuff that made me giggle or think or cry or say 'Awww' or wish I had thought of it first.
So here's this week's Laugh Log.
Have you fanned me up on Facebook? If not, here's your chance!
Made Me Laughs On Facebook:
Be sure to visit the Gina Valley Facebook page and to fan me up.
Momspeak
(stuff I can hardly believe I said out loud to my kids this week):
Just 'cause it's green doesn't  mean you should eat it.
We don't need to see you drool.
Do not make the dog green!
Kidspeak
(stuff I can hardly believe one of my pack said to me):
Hey, dude,  I have a hole in my arm.
He ran into my hand.
I know how we can make the dog green.
Didn't have much Pinterest time this week, so here are Some Of My Favorite Pins from the past:
 Consider this your formal invitation to check out all of my boards on Pinterest. 
All the rest of my pins for the week are here on my Latest Great Pins Board.
If you're trying to put off making dinner, you can check out all of my boards on Pinterest.
Great tweets from great tweeps:
My 9yo said he already went to the bathroom but the seat is down & the toilet is flushed so I know he's lying.

— Aristotles (@AristotlesNZ) March 13, 2013
The first time I saw a tire swing on a tree I thought, "Those people really hate cars."

— Jeremy Arroyo (@Jerry414) March 13, 2013
I just took down the last of my Christmas decorations and it's not even April.Someone get me a medal.

— TheBloggess (@TheBloggess) March 13, 2013
A clean desk is a sign of a cluttered desk drawer.

— JoeJoeKeys (@JoeJoeKeys) March 13, 2013
I signed up for TSA prescreening. They pat me down in the cab.

— Paula Poundstone (@paulapoundstone) March 14, 2013
I always assume someone looking at a smart phone wants to talk to me, they just don't know how.only been stabbed twice

— Josh Hara (@yoyoha) March 15, 2013
#TheWalkingDead Spoiler: It was all just one big misunderstanding

— Justin Stangel (@Justin_Stangel) March 18, 2013
Tomorrow is our big Wellness Campaign Kickoff at work.I'm in charge of bringing donuts.

— Tech Pirate (@tech_pirate) March 17, 2013

Let's meet up in the twitterverse for more great tweets.
This Week On The Blog:
My Chasing Peace post included my verse Peace.
My A Life Well Lived post was inspired by the passing of my husband's mom.
My humor posts this week included
There Is Something Gooey In The Bathroom (kid mess and aversion to cleaning up),
Because Sometimes The Hair Whisperer Is Not Available (when it rains, it pours),
Gotta Love A Weekend (weekend funnies),
Defying Gravity (joys of weight management),
and Don't It Make My Green Eyes Blue (holiday craziness).
I hope they gave you some giggles, too.
Laugh Out Loud!
-gina             
What's going on in your week? I'm looking forward to hearing about it! Shoot me a comment with all the details!