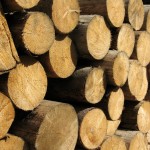 Laugh Log is a roundup of (surprise!) stuff that made me laugh recently.  Some's from online.  Some's from real life.  Sometimes it'll have stuff that made me giggle or think or cry or say 'Awww' or wish I had thought of it first.
Here's this week's Laugh Log.
Made Me Laughs On Facebook:
Someone told me to try typing ZERG RUSH into Google.  Give it a shot.  You can even cut and paste it to make it easier. It's good for a giggle.
Momspeak
(stuff I can hardly believe I said out loud to my kids this week):
"Hurry up and eat your homework."
"I know my password.  I just don't know my name."
"That's because the dog doesn't like guacamole."
Kidspeak
(stuff I can hardly believe one of my pack said to me):
"Smell us.  We smell the same!"
"Just 'cause you think it's ugly and doesn't fit you're not gonna buy it for me?"
"You want somethin' sticky?"
Latest Great Pinterest Stuff  (all of these are pinned to one of my other boards as well):
If I'm not very careful I don't have time to make dinner because I'm looking at cool recipes and food art.
Thanks to:
Barmy Rootstock for the mention in his great blog I've become my parents.  I appreciate the mention.  And, now I understand the rules of French kissing better.  Sort of.
L.J. Kentowski for the Sunshine Award nomination in her blog Urban Fantasy Author L.J. Kentowski.  I appreciate you thinking of me.  I will try to be extra sunshiny this week.  And, I will have a cookie.
Great tweets from great tweeps:
I saw a spider in my kitchen, so I got a piece of tissue and very, very carefully………….. burned the house down.

— keenon [Team2Funny](@Orielus) September 2, 2012
If it weren't for terrible songs getting stuck in our heads, somebody probably would have figured out time travel by now.

— JoeJoeKeys (@JoeJoeKeys) September 1, 2012
My son left a $10 bill & a note for the tooth fairy that said, "Just in case you need change for a twenty."

— Abe(@Cheeseboy22) September 1, 2012
The @nfl season starts Wednesday.Well, it's been nice being an involved dad for the last couple months.

— Jim Gaffigan (@JimGaffigan) September 4, 2012
I'm going to implement #Dadurday as my weigh-in days. That having been said, when I weighed in this morning, the scale barfed.

— Scott Schrier (@DiaperDads) September 2, 2012
look casting directors if you say "wear what youd wear to go antiquing on a saturday" dont get mad when i show up in yoga pants & a bad mood

— lauren ashley bishop (@sbellelauren) August 30, 2012
Whenever I make a To Do list, I always put 'Procrastinate' at the top of the list. That way I know I'll get one thing accomplished.

— TedInJest (@TedInJest) September 2, 2012
"I have SO much housework to do but will just have a quick look at Pinterest before I start." #famouslastwords

— Bernie Clegg (@TheBernieBrand) September 3, 2012
Stupid questions people ask during meetings, surviving in the audience at a graduation, ways to make your kid's teacher hate you, the meaning of life according to a 2 year-old, flying, and paper towels all gave me giggle material this week.    I hope they gave you giggles, too.
Laugh Out Loud!
-gina
What's going on in your week?  I'm looking forward to hearing about it!  Shoot me a comment with all the details!