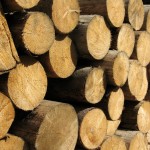 Laugh Log is a roundup of (surprise!) stuff that made me laugh recently.
Sometimes it'll have stuff that made me giggle or think or cry or say 'Awww' or wish I had thought of it first.
So here's this week's Laugh Log.
Have you fanned me up on Facebook? If not, here's your chance!
Made Me Laughs On Facebook:
Be sure to visit the Gina Valley Facebook page and to fan me up.
Momspeak
(stuff I can hardly believe I said out loud to my kids this week):
You may not put on all the clothes.  You have to hang them up.
I'm tired, so I will not be smelling any questionable milk today.
Don't dry the dishes before you wash them.
Kidspeak
(stuff I can hardly believe one of my pack said to me):
I don't  need to read to you because I already read out loud in my head.
Can I have some ice cream 'cause I don't think I'll be hungry after dinner?
I saw a fat guy today and I didn't tell him.
Some Of My Favorite Pins This Week:
All the rest of my pins for the week are here on my Latest Great Pins Board.
If you're trying to put off making dinner, you can check out all of my boards on Pinterest.
Many Thanks to:
Roshni Aamon of @RoshniAamom for the shout out in her What I've Been Reading This Week post on her Big A little a blog, where she writes about her sons, parenting, life and more in a thought provoking manner.  Be sure to check out her blog and her Facebook page.  Thank you again, Roshni!
Great tweets from great tweeps:
Kid pooping on the potty for the first time was more gratifying than getting my master's degree.

— Jennifer(@runawaycupcake) March 5, 2013
You know dinner won't be a hit when your husband walks in and goes "it smells like throw up in here."

— PeskyPippi (@PeskyPippi) March 5, 2013
If you read about a cute bake shop that was burned to the ground in an act of violence, know that they ran out of cupcakes as I walked in.

— Erin Donovan (@gonnakillhim) March 5, 2013
I ordered a pizza earlier and they asked if I wanted it cut in to 8 or 10 slices.I told them 8 slices because I wasn't that hungry.

— Tech Pirate (@tech_pirate) March 6, 2013
Think I speak for everyone when I say that it's pretty rude of stores to put mirrors in rooms where we try on jeans.

— Jen Statsky (@jenstatsky) March 10, 2013
Im very suspicious about joggers. Theyre always the ones who find the bodies..

— JoeJoeKeys (@JoeJoeKeys) March 5, 2013
Sometimes I speak in different fonts but no one ever seems to notice.

— Jessica Northey (@JessicaNorthey) March 6, 2013
Went to the gym for the first time in awhile. Did great on that one machine where you sit in the locker room for an hour then go to Wendy's.

— keenon (@Orielus) March 7, 2013
My new shampoo promises more body. It seems to be working: gained 5 pounds this week.

— TedInJest (@TedInJest) March 9, 2013
I considered hiring a life coach, but then I thought: wait, every coach I ever had put me on the bench…

— Don Friesen (@DonFriesenComic) March 11, 2013
I just used apple scented screen cleaner on my iPad, iPhone and MacBook Pro and a SWAT team just burst into my house to do a privilege check

— Jake Fogelnest (@jakefogelnest) March 11, 2013
Ah, Daylight Savings. All the confused grogginess of jetlag without all the troublesome adventure of travel.

— Jon Savoy (@TheJonSavoy) March 10, 2013
Let's meet up in the twitterverse for more great tweets.
This Week On The Blog:
My The Call Of Hope post included my Hope verse .
My humor posts this week included:
Shhhh! I Have Got To Get A Nap! (dumb things I've done),
It's Apparent You're A Parent If… (signs you are a parent),
Oh The People You'll Meet! (people you meet in a crowd),
Equalish Rights (boys VS girls),
I'll Just Stick My Finger In My Eye (brilliance on my part in response to a moth).
I hope they gave you some giggles, too.
Laugh Out Loud!
-gina             
What's happening on in your week?  I'm looking forward to hearing about it! Shoot me a comment with all the details!
Thank you for reading!  I love to get to share laughs with you!