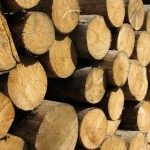 Laugh Log is a roundup of (surprise!) stuff that made me laugh recently.
Sometimes it'll have stuff that made me giggle or think or cry or say 'Awww' or wish I had thought of it first.
So here's this week's Laugh Log.
Have you fanned me up on Facebook? If not, here's your chance!
Made Me Laughs On Facebook:
Be sure to visit the Gina Valley Facebook page and to fan me up.
Momspeak
(stuff I can hardly believe I said out loud to my kids this week):
Don't eat stuff you like.
No toys in the toilet.
Of course it tastes bad; that's how you know it's good for you.
Kidspeak
(stuff I can hardly believe one of my pack said to me):
What's the rabbit's name in Winnie the Pooh?
It's good we have Saturday to just goof off and chill out and have a funeral.
Hey mom, the puppy poops frosties.
Some Of My Favorite Pins This Week:
 Consider this your formal invitation to check out all of my boards on Pinterest. 
All the rest of my pins for the week are here on my Latest Great Pins Board.
If you're trying to put off making dinner, you can check out all of my boards on Pinterest.
Great tweets from great tweeps:
My google search history is just 12 different incorrect spellings of the word "restaurant."

— Abe Yospe (@Cheeseboy22) March 28, 2013
My wife is worried about all this marriage equality stuff. She's afraid I'm going to ask her to help with the dishes.

— TedInJest (@TedInJest) March 27, 2013
Nothings brings out every little crack in a relationship like putting up a tent together.

— Aristotles (@AristotlesNZ) March 28, 2013
I'm using the F word with way too many drivers while my son's in the car, so I had to make him get out and walk.

— Ashley (@ashleycrem) March 30, 2013
Any illusions about how well you're aging are easily dispelled after spending the day moving furniture.

— Vinny C (@AsVinnyCsIt) March 29, 2013
I like when Twitter goes down because it gives me time to ask my family what their names are again.

— Reverend Scott (@Reverend_Scott) June 21, 2012
Excuse me, I noticed on your application for employment there is no box to put my Temple Run 2 high score. Should I put it on the back?

— Cruz! (@nPhelendriqal) March 29, 2013
Just received a book as a gift and can't figure out how to scroll down.

— Evelyn (@PoorEvelyn) April 2, 2013
Supposedly I was fired, but I knew it was an April Fools' prank. Getting the police to escort me out in handcuffs was a nice touch though.

— Tim Xeriland (@Xeriland) April 2, 2013
I'm going to the gym now.Not bragging. Just want you to know where to send the ambulance.

— keenon (@Orielus) April 3, 2013
Let's meet up in the twitterverse for more great tweets.
This Week On The Blog:
My Easter & Resurrection Sunday posts included
My humor posts this week included
Ooops! I Lost The Day (post-op fog),
The "Joy" Of Packing (preparing to travel),
My Sister Brought A Puppy To The Wake (people do silly things),
and A Funny Thing Happened On The Way To The Funeral (goofy things seem to happen at funerals).
I hope they gave you some giggles, too.
Laugh Out Loud!
-gina             
What's going on in your week?  I'm looking forward to hearing about it!  Shoot me a comment with all the details!