Keep Your Nose Up – Life Wisdom From The Puppy
by Gina Valley
We have 2 adorable puppies in our home.  They are Ziva, who is Son#1's ward, and Bear, who is Son#2's charge.  They're sister and brother littermates, Labrador mixes.  Ziva joined our family 2 weeks ago.  Bear moved in this past weekend.
They are, as puppies are apt to be, hysterical to hang out with.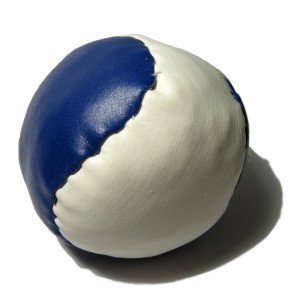 Ziva is a speedy ball of energy that's always ready to pounce and wrestle.  Bear is nearly twice Ziva's size.   Were he left to his own devices, Bear would prefer to snuggle and nap most of the day.  But, Ziva always has other plans.  She gets him riled up and they chase each other all over our house and yard, crashing and tripping every few bounds as puppies do.
They're hysterical to watch.  They're curious and clumsy, making every chase and wrestling match a barrel full of giggles.  They're curiosity carries them places that they're minds and bodies aren't developed enough yet to get them out of.
But, for a couple of silly, furballs, they are remarkably wise.
We should all take a lesson from their playbook.
If you're hungry eat something – Our puppies eat when they're hungry, whether there is actual food around is irrelevant.  They find something that seems to be food-like and eat it, whether it is a beetle, a tissue, or an ancient pizza crust.
I need to do that, physically and spiritually.  How many times have I sat there complaining and cranky because I was hungry, but I didn't think I should eat anything.  Geez, eat something, Stupid!  It's just food.  Get over it.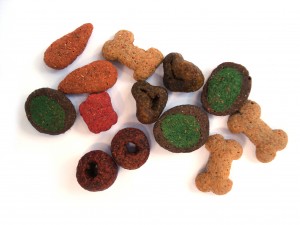 And, spiritually I often ignore when I am hungry, thinking I will "feed" that part of myself later.  Same with craving playtime with my kids or coffee with friends or singing out loud.  What am I waiting for?
If you're full stop eating – Our puppies dive into each meal like they haven't seen food for a week. But, the second they're full, they walk away.
I don't often eat after I'm full, except at Thanksgiving dinner (with all the snacks, is anyone ever truly hungry by the time we carve that bird?), but I regularly overstuff my day and my mind.  I need to recognize when I'm full, and to stop cramming more stuff into my day so I won't feel sick.
If you make a mistake, admit it, fix it, and move on – Our puppies don't waste their time digesting anything they don't like.  If they've snarfed up something unappealing, they just barf it right back up the second they realize their mistake, never mind that my 78 year-old neighbor is holding them.   They don't let worries about damaging her chiffon dress keep them from setting things right.
They urp.
They shake.
They move on.
Why don't I do that?  Urp.  Shake.  Move on.  Why is it so hard for me to let go of decisions I've made in my life even when it becomes clear that "urping" them out of my life would be the best course of action?  Why do I hang onto things I should shake off?  Why is moving on so tough?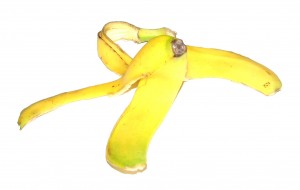 When you fall down get back up – Our puppies fall down a lot.  A lot.  They fall when they run.  They fall when they walk.  They fall when they are wrestling or climbing.  They fall when they are just standing still.  They have made falling into an ever changing, multifaceted art.
But, every time, every time, they fall, they get back up and get back in the game.  They don't sulk over their fall or spend endless hours rehashing what might have been.  They get up and start chasing that squirrel or sock or leaf again.  Usually with renewed enthusiasm.
Man, I need to remember to do that.
Your face can be used as a foot in case of an emergency – Our puppies often "fly" faster than they're equipped at this point in their development to fly.  As a result, they have a lot of out of control "landings."
I've noticed that they have a special technique for slowing down rapidly when they have clearly lost control.
They drag their face.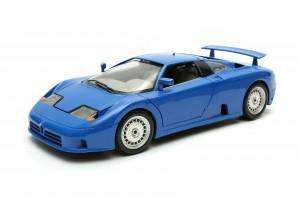 Now, I know this seems both counter-intuitive and a bad idea from the whole gene-pool preservation standpoint, but it works remarkably well for them.  What a tremendously effective and creative solution to their emergency stopping needs.
Clearly, what appears to us mere humans as simply an adorable, kissable face is actually a highly developed, technologically advanced emergency brake.
I need to look at things through those creative lenses.  How many solutions to problems am I missing because I'm looking at things in the same old light, and failing to consider what things could be, instead of only what they are?
Try to climb to stuff you can't reach – Our puppies quickly realized that the good stuff is just a bit further than they can reach.  They never give up trying to reach higher in an effort to get to the prize that's just beyond their paws.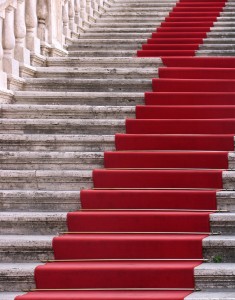 They jump.  They stretch.  They yip.  They constantly seek what they cannot reach, knowing that eventually they'll be able to reach that plate of chicken or giant beetle or basket of underpants.
How many times have I become discouraged at trying to reach what is just beyond my grasp, instead of being encouraged by the challenge of the chase?  The journey is part of the reward.  I've got to remember that.
Sometimes you have to sit on your problems for a while – Our puppies definitely have different energy levels.  That's a good thing, as high-strung Ziva gets laid-back Bear off his fuzzy rear and moving.  But, sometimes, she is relentless and Bear needs a break.
So, he sits on her.
In fact, he usually plants his fuzzy, hefty rear right on her head, pinning her and keeping her from annoying him until he's ready to tackle her again.
I don't know why I so often hesitate to take a break from difficult issues to regroup. Taking a break from a problem always allows me to tackle it with renewed energy and fresh insight.  I've got to remember to do that.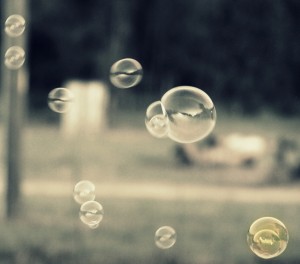 If you're scared run to a friend – Our puppies are only 8 weeks old and they are frightened by everything from trash cans to sirens to soap bubbles.  And, whenever they are confronted by one of the many monsters in their world they make a beeline for each other, and then dash immediately to the closest human.
Scary stuff loses a lot of its power when you face it with a friend.  I need to be quicker to run to my friends when the dragons (or trash cans) of life confront me.
Try new things – Our puppies try new things all the time.  Of course, they're less than 2 months old, so almost everything is new to them.  Their latest obsession is eating tortoise poop.  That's right.  Tortoise poop.  They can't get enough of it.  We have a big tortoise that calls our backyard home.  He wanders around and leaves Tootsie roll-sized packages of joy in his wake.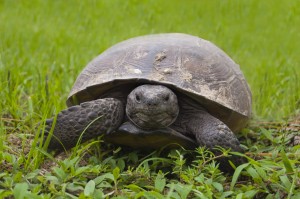 These nuggets of nastiness are an endless source of fascination and snacking for our puppies.  Despite our best effort to find and dispose of the chunks of reptile  scat, one or the other of our pups is forever finding one and parading proudly around the yard while munching happily on a piece.
I've got to make it an effort to try new things.  It's so easy to get stuck in a rut.
But, that's going to have to wait.
Right now I have to catch Ziva.
She's got another piece of turtle poop in her mouth.
Laugh Out Loud!
-gina
Are you a pet person?  What lessons have pets taught you?  Do you fill up on snacks before Thanksgiving dinner?  Shoot me a comment.  I'm looking forward to hearing all about it.
For lots more giggles, click on over to some of my other canine inspired posts:
If It Answers To Easter Basket It Must Be Our Dog
As always, the extra click to get there counts as cardio.