It's Not Mess – It's Safety Equipment
I saw a cool looking centerpiece on Pinterest. Of course I know if I make it, it will neither look like the Pinterest picture nor look cool.  But more importantly, where would I put it?
I don't know about your family, but mine lives in constant fear of a sudden end of gravity.  And, as a result, we have prepared each and every horizontal and semi-horizontal surface in our home for such an eventuality by carefully and completely weighing down and covering every such surface.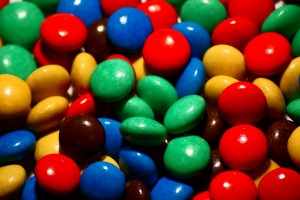 Our kitchen counters are expertly weighted with canisters of flour, sugar, and what is labeled "coffee" but is actually my almond M&M's stash.  Shhh!
Further ballast is provided by a giant stand mixer, a huge coffee maker (which makes only one cup at a time) (we don't drink coffee.  It was a gift, so we have to have it visible), nearly every dish, glass, and piece of flatware we own, and assorted wrappers and recycling.  Sometimes last night's pots offer their heft for the cause.
Often the only reason I'm certain we have a dining room table is because I know that something has to be holding up all of the library books, tax forms, school papers, glitter glue, ice skates, and critter cages.
One would think that our bathroom counters would be a virtual wasteland, what with my pack member's seeming inability to locate their soap, toothbrushes, shampoo, towels, and hair brushes.  But, somehow every bathroom counter is full of items which apparently belong to no one in our household.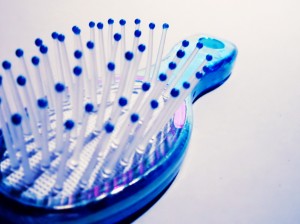 Homeless toothpaste, wash cloths, scubbies, lotion, and the like gather to provide the necessary gravity aide as needed.  Occasionally, a nearly empty cereal bowl complete with spoon will be hidden amongst the flotsam.  Last week I saw two half eaten donuts and an empty ravioli can.  Their appearance is apparently unassisted by any member of our family, each of whom claim to have never seen any of the items in question, much less used them and left them there.
As an added safety precaution, each of the horizontal and semi-horizontal surfaces in our home are also equipped with Hydra-like powers.  So, clearing off a surface only makes the mass regenerate itself twice over.
We take safety seriously here.
I have to be careful to keep in mind the true nature of this accumulation, and to constantly remind my OCD self of its true purpose, lest I flip out unwarrantedly.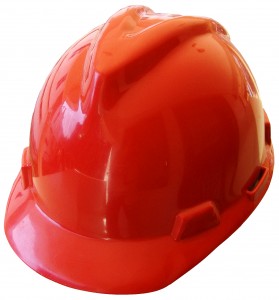 I have to remind myself that my pack members are not the slobs they appear to be.  I have to stop threatening to install a giant garbage disposal in every room.  They are not trying to steal what little sanity I have left.
My pack members are, in fact, safety officers working hard to prevent the injuries in our home that would be caused by tables and chairs and counter tops suddenly flying through the air.
It's not mess. It's safety equipment.
Laugh Out Loud!
-gina
How is your family protecting you?  Does clutter drive you as crazy as it does me?  What is the clutter magnet in your home?  Shoot me a comment.  I'm looking forward to hearing all about it.