It's Not A Road, It's An Idiot Convention!
by Gina Valley
I may have to stop driving my kids to school.
It's bad for my spiritual development.
I am seriously close to turning into a sailor. Maybe even a person who can make a sailor blush.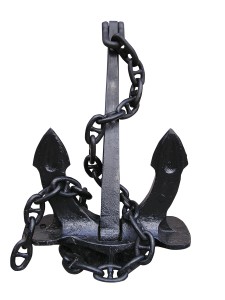 My daily interactions with what are clearly the world's worst drivers are causing me to develop a whole new language. I have come up with insults and cursing only understandable to me.
The worst part is that for the majority of my fellowship time with these intelligence challenged individuals I have children in our van with me, so I can't even let the amazingly creative diatribes that are pounding around inside my skull blast out of my mouth.
I'm afraid all of that trapped kinetic energy might give me an aneurysm.
While I was driving down the major thoroughfare between the middle school and the elementary campus, this guy driving in the closest on-coming lane apparently had a sudden desire to get some air.  He stopped right in the middle of the street, threw his door open across the center line and into my lane, and stuck his head and his leg out.   I had to slam on my brakes & swerve to avoid taking off his door, head, & leg.
But, don't worry. He didn't drop the extra-long cigarette he had stuck to his lip, and the honking of the surrounding drivers didn't seem to disturb his texting at all.
I may qualify for a doctorate in linguistics based solely upon my creative word work while attempting to leave my son's high school parking lot.
Coming out of the high school parking lot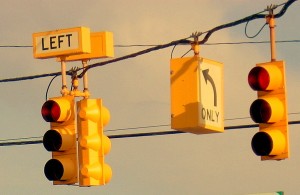 this morning, Idiot Parent #1 turned left from the right hand turn lane, at the same time as Idiot Parent #2 turned right from the left hand turn lane.
Oh. My. Gosh.
Guess how well that turned out!
I was asked if I was a witness and if I'd be willing to give my telephone number so that they could call me later for information about the accident.  I said, good citizen that I am, that I would be happy to give them my number, so that they can call me to show up at court to testify that they are both idiots and that the judge should take away both of their licenses, and require them to be neutered.
They didn't write down my number.
Some people just don't appreciate a good Samaritan.
Laugh Out Loud!
-gina
How are things going on your road?  I'd love to hear all about it.  Shoot me a comment before the light turns green.