This morning I went to get my nails done at a place I'd never been to before.  I didn't want anything fancy.  No bejeweled claws.  No sparkly pictures.  Just maintenance.  Just my standard "please paint on that magic stuff you have that keeps them from cracking and bleeding while I do 5 million dishes this week" protocol.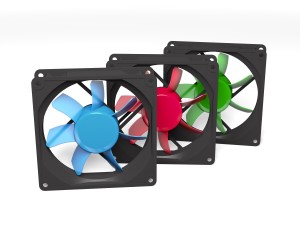 When I sat down at nail station #2 to wait for Lisa to work her magic, I noticed the small fan on her counter had lots of different colored splotches of nail polish stuck on the front.   Presumably, customers who were drying their nails in front of it had bumped into the fan, thereby messing up her fine work.
I thought to myself, "Obviously, you're not supposed to put your hand close enough to the fan to touch it. Duh!"
Now, granted, I'm too uncoordinated to do a decent job painting my own nails (when I paint them, people compliment me for being "patient enough to let my kids do my nails.").  But, even I know not to bounce them off metal objects for the first hour or so until the polish has hardened.  After that, I don't know about other people, but I spend most of my day looking for metal objects to bounce my nails off of.  It beats doing laundry.
Thinking about all those people banging their freshly painted nails into that fan made me giggle right there at nail station #2.  Talk about your Duh! moments!  While Lisa busied herself making my hands look like they belonged to a grownup again, I thought about some of my less than finer moments.  I've had some real Duh!'s myself.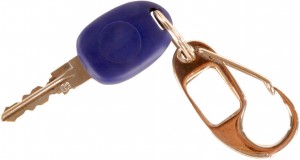 There was the time I couldn't get the trunk of my car open at the grocery store.  As the carton of ice cream sat in the basket rapidly dissolving, I tried my key over and over again.   Turns out, my key doesn't open the trunk of the stranger's car parked next to mine.  Who knew?  Well, I mean besides the stranger who got out of the car and pointed out he was pretty sure my car key wouldn't work in his trunk.
Duh!
I remembered when I was cutting a deadline very, very close, and couldn't get my access code to let me into the computer network.  I was so frustrated that my password wouldn't work, even though I was sure I was typing it in correctly.  In desperation I called tech support and reached a very polite and patient representative (so patient that I wondered if they had medicated him) named Daniel.
Daniel patiently explained to me that I was, in fact, typing my password correctly.  But, I couldn't log in because I was spelling my own name wrong.
Duh!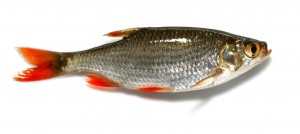 Of course, I thought about the time I was rushing to get dressed after my shower, and, finding my undie drawer surprisingly empty, I quickly grabbed a clean, white pair of boxers out of The Professor's drawer.  I jumped into them before pulling on my white pants and nearly running out the door, barely in time to make my first appointment.
After a long day of meetings I met The Professor for dinner.  As he pulled out my chair, he said, "Did you borrow my white boxers?"
I was surprised he could tell, and asked how he knew.
He said, "Because when I was at camp with the boys last month, they painted a big fish on the back of them, and I can see it on your bum right through your pants."
Duh!
About then I realized I'd need to spend a few extra minutes with Lisa.  I needed her to redo 3 of my nails.
There was a new color on the fan.
And, it was mine.
Duh!
Laugh Out Loud!
-gina
What's your fondest Duh! moment?  What happened?  Shoot me a comment.  I'm looking forward to hearing all about it.