Is There Fuzz On My Arse?
You want to sell me some paper towels?  Show me a quick wrist flick tears them off.
I don't care how quick-they-pick-up.
I don't care if you can rinse them off and reuse them (seriously, does anyone do that?!?!).
I don't care if they leave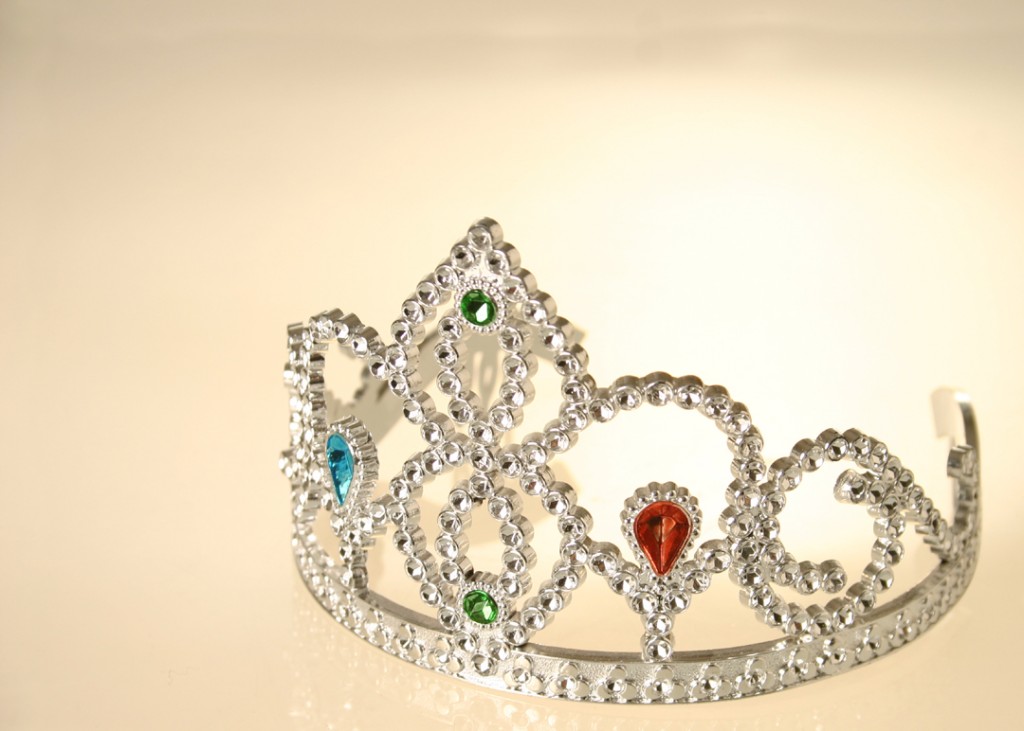 fuzz on my arse.  Oh wait that's a different product.  But, I'm sure you know what I mean.
How about some real-life useful  demonstration?  Show me the wrist flick!
I was writing a whole other column for today.  Something deep and meaningful. Very highbrow stuff. Honest.
But I got hungry.
Amazing how hungry changes things, huh?  I wonder how many wars have started because someone was hungry.
Anyway, the bottom of my Lean Cuisine's – which is short for "the kids aren't home and I was too lazy to cook and felt too guilty to just down that bag of chocolate kisses" – teensy tray of cheese ravioli was very greasy (it's still healthy meal-wise if I have the bag of chocolate kisses as a Lean Cuisine chaser, right?).
Not sure if that was because of the Lean Cuisine exploding or due to the perpetual state of horror our microwave exists in, but either way, my tiny tray o' food was slathered with grease and needed de-slathering.
So, like any adult I reached for the paper towels (I was so shocked that the roll wasn't empty that I almost dropped my tray).  I firmly grasped the end of the roll and with a flick of my wrist tore off one paper towel. As God intended.  Except that's not what happened at all.
Rather than perforating along the perforations as the paper towel knows it should, it clung to its brethren and brought several along for the ride.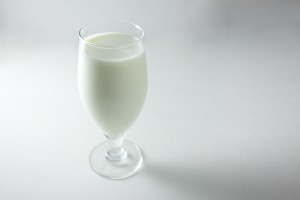 It dragged quickly across the counter, essentially clothes-lining a tall, ice cold glass of milk someone (me!) had placed on the counter (It was to help down the bag of chocolate kisses. Don't look at me like that. I AM eating healthy. It was nonfat milk!).
Fortunately the glass didn't break.  I guess our ceramic tile is softer than I thought.   But the milk tsunami spread far and wide. Had it been water I might have left it. After all, eventually everything drains back to the sink, and a blast of water could only improve our counters acute stickiness problem.
But I knew the milk would cause trouble right away, so I quickly grabbed the prodigal paper towels and, with them still attached to the roll, started sopping up the great white flood.
And then, because I'm a scientist and we like to test theories repeatedly, or may be because I'm a mom and I haven't slept through the night for nearly 2 decades, I grabbed the paper towel snake right where the wet strand was rapidly approaching the still dry roll and with a flick of my wrist tore off the milk-soaked towels.
Except that's not what happened at all.  Nope.
These paper towels, which clearly are joined together with spot welding, or just an incredibly strong sense of family, held tight.  That would have been ok, we have scissors, after all, had I not put a little extra oomph into my wrist flick as I remembered the epic wrist flick failure that had flung me into this lactose-laced disaster.
But I had put a little extra oomph into my wrist flick.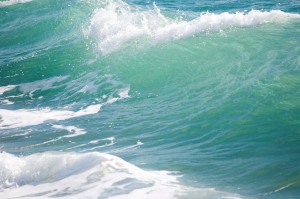 And, as energy can be neither created nor destroyed (it can only change form. Like matter. It's a physics lesson. Sorry about that. Sometimes the engineer in me has to get out!), the wrist-flick-generated energy, having failed to find application in the paper towel disconnecting genre, decided to work out its form change by creating a wave down the sopping snake of milk soaked paper towels.
Had it not been milk and had it not been in my house I would admit it was actually quite lovely as the paper towels came alive in a fluid wave-like motion that would have made both surfers and baseball fans alike proud.  As the wave traveled the length of the toweling it gave off a beautiful white spray much like ocean waves do, except that they don't crash in my kitchen and don't turn into sticky rottenness due to lack of refrigeration.
At this point I considered just killing myself to save me the trouble of having to wash milk off of a wall of cabinets, the counter and a big semicircle of floor.  I decided against that because you know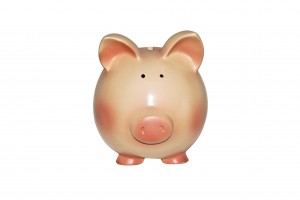 that the first thing people would say at my wake is "Have you been in her kitchen? It smells like rotten milk. Did she EVER clean?" "Yeah and did you see that giant bag of chocolate kisses?  She was probably gonna eat that whole thing.  What a pig!"
So, in order to escape the judgment of my friends and family I decided to forge ahead with the Battle Of The Milk explosion.
I knew attempts to flicker-ize the roll of paper towels further would be futile, so I decided to remove it from its lovely state of the art stainless steel "so it matches your kitchen" holder (You know, they should have covered it in peanut butter fingerprints if they really wanted to match my kitchen).
I carefully unscrewed the weighted top that holds the paper towels in place. Apparently, they would otherwise be flying around the kitchen!  Flying around still stuck together, though! Then, I firmly, as the instructions that came with the roll holder had explained
(Yes. I read them. Yes I read the Terms & Conditions before I check that little box.  Ok, I don't. But, I did read the paper towel holder directions just because I thought it was so funny that there were directions for what is really just a short pole on a plate.) grasped the bottom of the holder, and while applying gentle pressure, again as the instructions had taught, I slid the tube off of the pole (That sounds dirty but I'm not sure why).
It actually takes quite a lot of "gentle" pressure to get the tube to slide off of that pole because it is a tight fit (uh.huh).  So, when the pole and tub were suddenly free from one another my arm jerked to the side a bit, causing my elbow to hit the weight from the top of the paper towel roll holder.
Had it not been round and quite so heavy this might not have been a problem.  But, it is round and it is heavy and it proceeded to roll along the counter until it was stopped by the glass that I had so artistically released the milk from minutes earlier.
Now this is a perfect glass for milk.  Just like the ones you see on TV.  Tall and slim and clear. Just waiting to encase that ice cold frothy goodness.  Or at least it was. Now it looks more like a pile of glitter.
Excellent.
Truly the only thing better than a kitchen counter with an ever-spreading tide of milk is a kitchen counter with an ever-spreading tide of milk laced with shards of broken glass.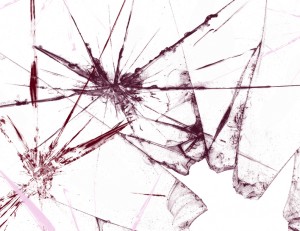 So I used the giant blob of milk-soaked, now disconnected (apparently paper towels self-disconnect when they get heavy enough from soaking in milk) to corral and capture the majority of the glass pieces. I had my mess prevention senses turn up to DefCon 6 now, so I brought the trashcan over to the Great Milk Lake to conclude the transfer rather than the other way around.
Then, I grasped the roll of the rest of the paper towels and used them to soak up the milk on the cabinets, the counter, the floor, and my legs. The dog wouldn't let me dry him off, so his fur will be stiff later.
I didn't have a tear off problem with the paper towels this time. I figured out the source of the trouble. Third time's a charm and all that.  I didn't even try to tear one off.  I realized that had been my mistake all along.
Not making that mistake again.
Instead, I rubbed the whole roll around to soak up the milk like a giant sponge.  Worked great.
When I had everything dry I tossed my giant paper towel sponge into the trash can. I sent my tiny tray of ravioli to join it.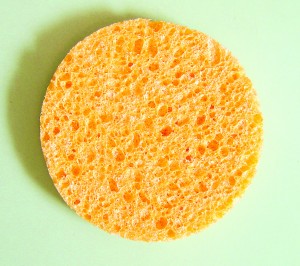 The milk that had splashed into the tray had congealed and mixed with the red sauce, creating a scary looking Alfredo-ish like sauce that looked very much like it might have been in fact made out of someone named Alfredo.
No worries lunch-wise.  I figured that was more calories I could spend on chocolate kisses.
As I pulled the bag of chocolate kisses out from its hiding place behind the cans of spinach in our pantry it was much lighter than it should have been.  I was afraid it was empty.
It wasn't.
There were 4 wrappers still in the bag.  Sigh.
So, again, I say if you want to sell me some paper towels, show me their wrist flick aptitude.
After all, it's a matter of life and death.  Well, it's really a matter of milk and chocolate, but in my house those have saved many people's lives.
Laugh Out Loud!
-gina
What's springing forth in your life right now?   I'm looking forward to hearing about it.  Shoot me a comment with all the details.