Is There A 15 Yard Penalty For Stabbing The Announcer?
I'm a hockey fan.  Huge fan.  Love it.  It would have killed me to have no NHL this year were it not for the fact that I'm totally over-scheduled right now and have zero time to watch the games.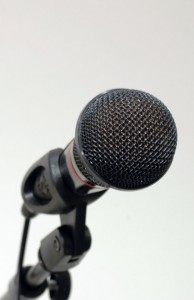 But, I love all sports.  Any sport.
I love to go to the games.  Pro, college, minor league – I love them all.  Naturally, my favorites to spectate at are my kids' games.
I love to play, too, although my enthusiasm far out distances my skill level.  I stink at pretty much every sport equally, although I have achieved particularly awesome results at badness in some.
And, I love to watch sports on TV, even if all I can manage is to have a game on in the background, to catch a glimpse of with one eye while I'm editing something or folding laundry.
BUT,
Sometimes I want to stab the announcers.
I have all kinds of pet peeves with the things sports announcers say.  A couple of my favorites are "What do you think your team needs to do to win today?"  Here's a thought – score more than the other team, Sherlock! Or how about, "You have Joe Pro Quarterback in the starting lineup today.  Do you think he's healthy enough to handle the job?"  No, they don't think he can handle it.  They're just putting him in to boost his self-esteem.  Coaches aren't so much worried about who wins.
And, don't get me started on the stupid questions they often ask during postgame interviews.  "You just lost 48 to 0.  What happened out there today?"  What happened out there?  What?  Weren't you watching the game?  Obviously they ran all over them.  They got smashed, dragged, and taken to the dumpster.  Pay attention, Fool!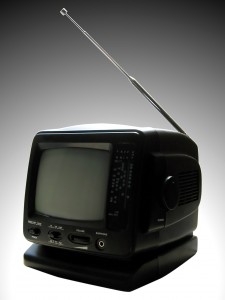 But, there's one thing they consistently do that causes me to want to rip off my arm to smack them around with. While I'm watching a football game, they constantly tell me I'm watching a football game.
We have a large screen, HDTV, but even if I was watching it on a 4" fuzzy, battery-powered, car TV in the woods, I'm relatively sure I would be aware that the game I'm watching is a football game.  I can't remember the last time I tried to tune into the Rose Bowl, and round about 3rd quarter suddenly realized I had been watching a Yahtzee game the whole time.
Nonetheless, the announcers feel the need to remind me that it is, in fact, a football game I'm viewing.
Yesterday, I found myself yelling at the screen during the PAC 12 playoff game, which would be par for the course if I was yelling at the coaches or the players or the refs.  I help them like that.  But, I was yelling, "Shut up!  Shut up!  Shut up!' at the announcers.
"He needs to throw the football more.  He's hanging onto the football too long. He is gonna lose that football if he doesn't pass that football soon.  Did you see what happened to the football?  They stripped the football right away from him."
Football? Really? I thought he was holding a tennis ball that had lost its fuzz, and been horribly disfigured in a freak racquet accident.  Good thing he brought that to my attention.
Just say "ball," Fool.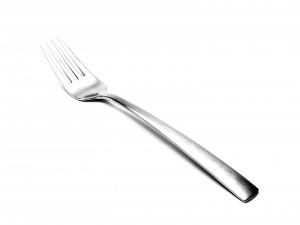 "There is a lot at stake in this football game.  People are focused on the outcome of this football game.  The coach told me that they are prepared for today's football game.  It is very important for the QB to have his head in this football game."
You mean this isn't pickle ball?  Well, that explains the lack of paddles and nets.  I was wondering what the deal was.  Thank you, Mr. Announcer, for clarifying that for me, 56,000 times during the first half alone.
Just say "game," Fool.
Don't make me come down there!
I have a fork ready in my purse.
Laugh Out Loud!
-gina
What drives you crazy about announcers on TV?  I know they have dead air to fill, but don't you sometimes wonder if they think about what they're saying at all?  When was the last time you yelled at your TV screen?  Is it just me?  Shoot me a comment. I'm looking forward to hearing all about it.
And, hook up with me on Facebook and Twitter so we can laugh together even more.