If I'm Ugly It's Cuz My Kids Didn't Put The Milk Away
by Gina Valley
They always leave the milk out.  Always.
I'm not sure if they're trying to drive me insane by pretending they don't hear my many reminders to return the cow juice to its frosty home, or if they are trying to help me save money by making cheese, but my pack never puts the milk away. Ever.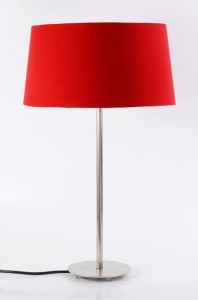 So, I was cruising through the house, turning off every light (because you know darn well they left every single light on in every single room when they left for the day, even though it's morning and no one even needs a light), and locking doors on my way out.  My hair appointment was my first stop of the day, and, from the looks of things (and by "things" I mean "my hair",) it was the most important stop, too.
I was hurrying because I didn't want to risk running late.  My hair lady is always booked solid and running on schedule.  Plus, today was the reschedule from my last appointment.  I had to skip that one this past weekend due to my…uh…stomach flu sudden output issues.  For the sake of everyone that has to look at me, I didn't want to miss this one.
As I approached the breakfast table my mom-dar immediately honed in on the large, plastic, sweating vessel in the midst of the table.  There in the center of the table sat the gallon of milk.  Grrr.  I could practically hear its bacteria count getting ready to double every 20 minutes (thank you, Discovery Channel,  for that disturbing tidbit of information).
I felt a nearly overwhelming case of "Oh, brother! Why me?  I'm such a martyr. Totally unappreciated. I have to do everything myself!" blues coming on. Tasked as I was to handle the saving of the milk, I exhaled in my most martyr-like way, just in case someone invisible was nearby and unaware of the tremendous amount of effort I make for every flippin' person on the planet, and grasped the jug.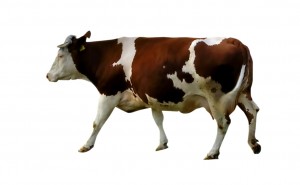 I hauled it to the kitchen, and opened the fridge (while uttering another martyr like sigh).  Naturally, I used the travel time to remind myself, and anyone invisible nearby, that I always put away everything I use. I'm pretty sure I have since I was an infant (I'll have to ask my mom about that again.  She just laughed and laughed the last time I tried to confirm that with her).
Then, I slid the gallon jug of non-fat white stuff into its slot in the top shelf of the door of the fridge
Well, at least that's what I meant to do.
What I actually did was bump into the edge of the shelf while in the process of putting the jug of milk onto it, jolting the jug, and causing the wet plastic container to slip out of my hand.  I watched, vainly hoping it would land upright, as the nearly full gallon container sank, in what appeared to be slow motion, toward the floor.
It did in fact land upright, but my joy was cut short when the force of the impact with the floor was telegraphed up from the floor and through the milk.  This homemade jet power first forced the lid off of the gallon, sending it into a high trajectory, over my head and into our dining room.  I didn't see exactly where it landed because I was watching the second act – the milk fountain.
I'm not sure if the milk was happy to be out for a jaunt, or angry it had been roused from its slumber, but either way, the result was the same.
A geyser that would have made Old Faithful jealous.
It didn't hit the ceiling, but it hit everything else.  The cabinets, the floor, and I were all dripping.  There was a charming milkfall pouring off of the refrigerator.  I wasn't even sure where to start sopping things up.  Naturally, you start at the top, but the top of what?  The cabinets?  The refrigerator?  Me?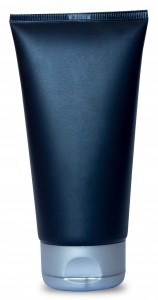 I established paper towel berms at the bottom of the refrigerator to stem the tide of under the fridge milk flow.  I can tell you from experience it doesn't take long for that environment to produce a "time to burn the house down" kind of smell when you add some milk to it.  Warm air and free-range milk are never a good combination.
I wiped down the cabinets, and then dried the fridge, all the while thinking that milk is probably not what my hair lady meant when she said that I could use any kind of leave in conditioner.
I sopped up enough of the milk from my clothes to stop the dripping, and then dried up the floor.  Have I mentioned how glad I am that we buy the boxcar-size pack of paper towels at Costco?
I pulled out my phone while I started up the stairs.  I was thankful it had somehow escaped the milk invasion.  After all, it's still pretty irritated with me for letting it fall off of my parents' dock last summer.  Its flash has never recovered.
As I searched for my hair lady's phone number I wondered how many times clients had needed to reschedule due to needing to take their third shower of the day.  First water.  Then milk.  Soon water again.  I was not about to sit under a dryer with milk in my hair.  There are some smells that you don't want to risk sharing in public.
Even if it means you have to reschedule your appointment.  Again.
If she can't get me in soon, keep in mind, it's my kids' fault I'm ugly.
Laugh Out Loud!
-gina
Any sudden deluges at your home recently?  How about a surprise pop-in visitor?  What's keeping you on your toes this week?  Shoot me a comment.  I'm looking forward to hearing all about it.