I Want To Slam The Phone…Vintage Gina
by Gina Valley
I'm on vacation this week with my pack.  Most of the time, our life is too busy, and moves far too quickly.  I'm sure yours is the same.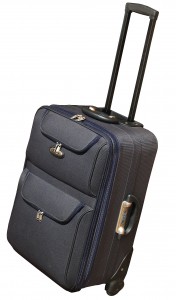 As Faris Bueller said, "Life moves pretty fast.  If you don't stop and look around once in a while, you could miss it."
This week and next, I'm stopping and looking around.  I don't want to miss anything, especially hanging out with my children.
So, I've gone through my past posts and queued up reader favorites to keep you in giggles while I'm hanging with my pack.
I hope you enjoy this Vintage Gina.
And, I hope you stop and look around, too.  I don't want you to miss a thing either!
Thank you for reading and sharing.
Laugh Out Loud!
-gina
Today's Vintage Gina is my I Want To Slam The Phone Down!!! post. You can read my I Want To Slam The Phone Down!!! post below in its entirety, or, for you hardcore readers, click on one of these magic links to read my I Want To Slam The Phone Down!!! post in its original location.
Either way, I'll meet you at I Want To Slam The Phone Down!!!.  You bring the iced tea and I'll bring the giggles.
I Want To Slam The Phone Down!!!
We're in the digital age and I love it.  But, I hate it.  Parts of it, anyway.
Don't get me wrong, I love technology.  I don't even remember life before e-mail, iPhones, and instant messaging.  Frankly, I can't imagine my life without them.
But, there are a few things I miss about the old analog world.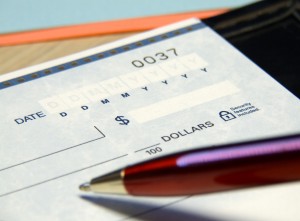 I miss checks and writing the wrong year on them for the first couple months…I mean days of the New Year.  These days when our family is talking about their day at the dinner table, I don't get many laughs discussing how I typed the wrong year, and had to backspace to retype it correctly.
But, the first week of March a few years ago, when I told my pack about how I had to scribble out the year, rewrite, and initial it 3 different times on my check before I got it right, each time being mocked by a know-it-all teenage cashier at Blockbuster, they were rolling on the floor.
I miss being able to slam the phone down.  Sometimes I more than miss it.  I nearly yearn for it.  Pushing "end" just doesn't provide the same satisfaction as a good old fashioned slam down.  Sometimes I'm mad, I'm frustrated, I'm passionate, and touching "end" doesn't convey the full spectrum of my emotional needs the way a good slamming would.
I miss having the option to throw the phone.  The natural follow-through to a good phone slam is to toss the phone across the room.  It was instant effective venting, stress-relief, and communication steering.  I'm not throwing my iPhone.  I don't even set it down, which I do ever so gently, without first checking to make sure there is no moisture or other anti-iPhone goo on or anywhere near the surface.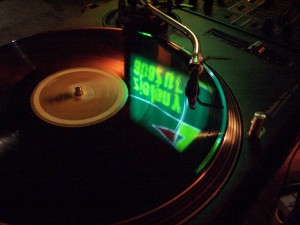 I miss having to buy a whole album, instead of just the song I wanted at the moment.  I found some of my favorite tunes on albums I bought for other tracks entirely.  Sometimes it's a good thing to have to get something you don't want, because sometimes it's exactly what you need.
I miss real mail.  Much as I like to receive texts full of sweet words and kissy faces, there is nothing like holding a love letter on real paper written with a real pen in your hands to melt your heart.  Take a note, men.  Or, rather, send one.
I miss being unreachable.  There's almost nowhere I go that I'm not nearly instantly reachable.  Yes, I can turn off all my techie stuff, leave my cell phone behind, switch off the car phone.  But, although that might buy me a little time away from the IM's of the world, it will also buy me the panic of my friends and family, not to mention coworkers, as they panic at my sudden drop off the grid, and begin calling the FBI to activate the GPS devices in all of my electronic tools.   Sometimes I'd like to go for a walk alone.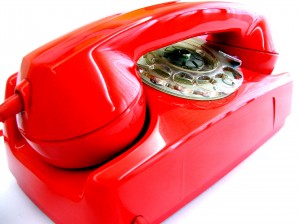 I miss spontaneous phone calls.  A text that says "I'm thinking about you!" is nice, but hearing the timbre of the voice attached to the thumbs that typed it is even better.  I miss the sound of "I love you" and "I can't wait to see you" and even "Hurry home the toilet just exploded."  The urgency, the fun, the joy in a voice just doesn't make the jump through "text-speed."
Well, except the toilet message.
I guess that's pretty much the same either way.
Laugh Out Loud!
-gina
What do you like best about this digital age?  What bugs you about it?  Shoot me a comment.  I'm looking forward to hearing all about it.