I Need Chocolate Chips To Get My Garage Clean
I decided to make chocolate chip cookies last night as a special treat (Read: bribe.  Yes, bribes work, no matter what the parenting books tell you) for Son#1.  He doesn't know it yet, but his OCD mom (he knows I'm OCD, he just doesn't know where my crazy is gonna land yet this week) has several pre-Thanksgiving  (I know it isn't even Halloween yet.  OCD, remember?) chores for him to complete this weekend.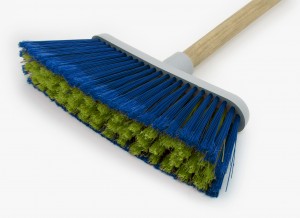 I've found that presenting him with a tin full of chocolate chip cookies and the promise of the dinner of his choice tends to create a very motivated worker (The counter point to that is Son#4 who wants his bribes in cash.  Cold, hard cash.  Which he refuses to spend on anything, even himself).
I went to our pantry to pull out the 50lb bag of chocolate chips I bought at Costco (50lbs might be a slight exaggeration, but it was one hefty bag 'o chocolate chunks) last week when I first began to hatch my pre-Thanksgiving Chore Prep Plan (I tend to over plan, as many of you know. It's a sickness. It's not my fault.).
Surprisingly, the bag was right on the shelf where I put it.  A little more surprising was the fact that my pack had clearly been eating the chocolate chips I had predestined to be major players in my sugar-based bribes.  Funny, but I don't remember any of them asking if it was okay to gnosh on the chocolate chunkettes.  Of course, my pack is not thoughtless.  It's not like they finished the whole bag.
There were THREE chips left in the bottom of the bag.
Well, 2 ½, actually.
I should have stored the chocolate morsels in the vault.  Well, I don't have a vault.  I should have bought a vault at Costco when I bought the chocolate chips.  You know, they should give you a vault at Costco when you buy their giant bag of chocolate chips.  They know you're going to need it.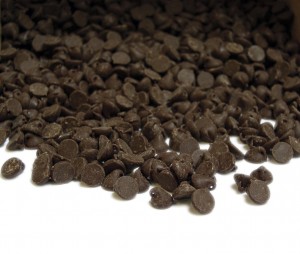 So, as I was trying to decide what would be a good topic for Throwback Day this week I had chocolate chips on my mind, and decided to go with a chocolate chip-based throwback post.
Turns out, if my posts are any indication, chocolate chips figure heavily into my world (so, apparently, do toilets, but I'm saving that for a different throwback day).  I had several chocolate chip-centric posts available to choose from.
I decided to go with my Why You Should Hide The Chocolate Chips When You Need A Measuring Tape post.  It's got chocolate chips.  It's got DIY.  It's got it all.
Except toilets.  No toilets this week.
But lots of fun:
I put a little pile of chocolate chips on a napkin (I'm a chocolate addict, but I'm neat about it) on the kitchen counter and was munching on them while I considered the kitchen's current state.
I needed a measuring tape to re-measure the kitchen.  We are still in the midst of a never ending renovation and have misplaced (ie lost) the plans I designed years ago.  The Professor is just now getting around to executing the aforementioned plans, so we kind of need them.
I have no idea where the plans are.  He has no idea where the plans are.  The chances of said plans making an appearance before they are no longer needed is, at best, slim to none.  So, I'm going to redo the plans, meaning I have to re-measure the kitchen, meaning I need a measuring tape.
But, surprise, my measuring tape is not in the drawer where I keep it. <shock!>
Luckily, I remembered Son#4 had one of his dad's measuring tapes two days ago because everyone was complaining that he kept measuring their feet.  Interestingly, they all complained about it, but everyone let him do it.  After all, who doesn't want to know how long their foot is?………….
Head on over to Why You Should Hide The Chocolate Chips When You Need A Measuring Tape for the rest of the tale.  I'll meet you over there.
As always the extra click counts as cardio.
Laugh Out Loud!
-gina
What disappears from your cupboards? Are you losing chocolate chips and measuring tapes like me?  Hairbrushes and clothes pins seem to be playing Hide and Seek regularly at our house, too. Shoot me a comment.  I'm looking forward to hearing all about what's AWOL in your life.