I Had Another One – Seriously Today
by Gina Valley
I joke a lot about freaking out or panicking about things, like when my kids are going nuts or company shows up unexpectedly.  To stay.  For a month.  The day the dishwasher dies.  And the refrigerator starts smoking.  And the plumbing collapses.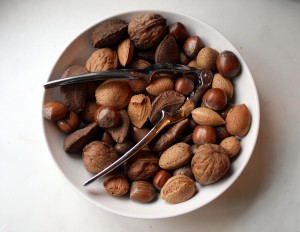 It's all in good fun.
We've all been there.
We all have our little freak out moments when life's insanity seems to park on our front stoop.
It's the kind of stuff that years later makes great silly tales around the Thanksgiving table with family or the campfire with friends.
But,
I had a problem Saturday night.
A real problem.
I had an anxiety attack.  Some people call them "panic attacks."  Same thing.
It's happened before, so, at least from that stand point, an element of fear was removed.  I knew intellectually that I'd be fine.  But, like an optical illusion makes you think you're going up even though you know intellectually you're going down, anxiety attacks convince you that you're dying even while you know that isn't the case.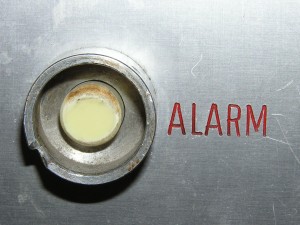 I hope you've never had one.  I hope you never do.
They come on suddenly for no obvious reason.
Yes, it's believed stress plays a role.  My life is high stress all the time.  But, I have yet to have any unusual stress going on when one hits.  In fact, after each one I've had I've kept track of what was coming up in my life that would be an extra stressor in an effort to head one off at the pass, but I've never been able to predict any of my handful of attacks.
Take this most recent one, for instance.  I was driving along a lonely stretch of the Interstate 5 in Central  California.  I've probably driven along that stretch of highway 100 times, half of those at night.  Often I've had a vehicle loaded with bickering children and a timetable to meet that I was behind on.  I've driven it through blizzards and deluges. But, never once had any set of circumstances, no matter how stressful or difficult, set the stage for an anxiety attack there for me.
Nonetheless, somehow at 9:14 pm Saturday, driving with my husband sleeping in the passenger seat, with virtually no traffic, it happened.
I was on my way to pick up a puppy from my sister (who, conveniently, is a medical doctor).  A silly, fun thing in the line-up of a busy, but not particularly stressful, business trip weekend.  It was following a week of eating right and getting nearly enough sleep.  Yet nonetheless, somehow the stage was set for a big one.  Unfortunately, I didn't know that.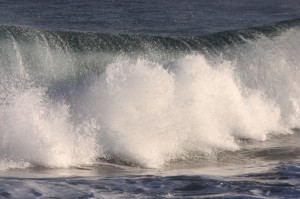 My biggest one yet.
Hopefully my last one ever.
I get them in a series of waves.  Each will crest, than subside a bit before the next larger wave of panic hits.  When the first wave hit Saturday night, tightening my chest and making my heart race, I talked myself down from it.  I prayed (panic attacks are great for your prayer life).  I turned up the radio and sang along.  I was pretty sure everything was ok.
Then, the second wave hit.  The panic was deeper.  The drowning sensation was stronger.  My legs and arms burned and tingled.  Every bad decision I'd ever made started flashing through my mind.  My head felt like it would explode, and I suddenly felt completely alone.
I tried to talk myself down, but was not completely successful.  It relented enough that I thought I could finish the drive safely.  I didn't wake up my husband.  I was very uncomfortable.  I was afraid.  But, I'd be ok.
Then, the third wave hit.  I knew I wouldn't be ok.  I woke up my husband.  Thankfully, a gas station popped up a couple miles later, so I could pull off the freeway.  I went into the restroom and splashed water on my face.   That always works in the movies.  It didn't work for me.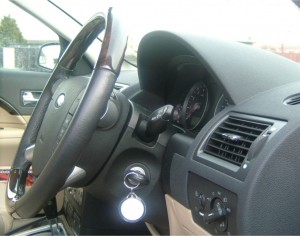 My husband drove.  I sat in the passenger seat, and continued to play hostess to my whopper of an anxiety/panic attack.
It was so big that no medical professional had to convince me to take one of the pills I keep with me only because one of my doctors made me, the ultimate anti-medication-ite, promise her that I would keep them with me.  Saturday night I was glad I'd made that promise.
It only takes about 15 minutes for the pill to start to work, if it's going to work.  If it doesn't start by then, my doctor told me, "You go to the hospital, because maybe you are having a heart attack that time."
Excellent.
I took the pill, and watched the clock.  Three minutes later nothing was better.  The last time I took one of these pills, three minutes in was when the overwhelming nausea had hit.  Same with the time before.  When it didn't hit this time I wondered if the pills had somehow been rendered impotent.
No, I didn't wonder.  I panicked.  It was part of the attack.  Every thought, every emotion, every action is completed through the haze of the attack.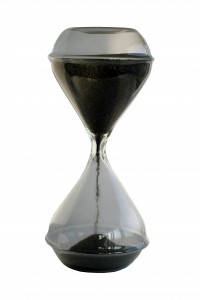 The attack told me somehow the expiration date was wrong or the pills had been switched or it didn't really work or I was having a heart attack or a stroke or probably both.
Five minutes in.  Still no improvement.
The attack lies.
I know that.
Even during the attack I know that.
But, during the attack, it doesn't matter what I know.  The attack over-rides everything I know.
Seven minutes in.  I thought, "The pill isn't going to work."  I was still drowning.  I knew I wasn't, but my body was screaming that I was.
The lies the attack tells are why the doctor says to take the pill if it happens again, no matter what.  Take it no matter what.  If it is an anxiety attack, it will help. Take it.  If it isn't an anxiety attack, it won't hurt anything.  Take it.  Just take it.
That's why I took it.  It's an established protocol to follow even when all logic is out the window, a way to help myself when I don't believe I'm capable of helping myself.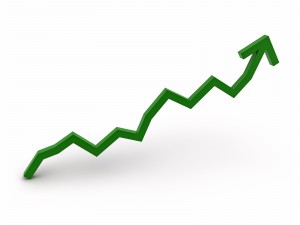 Nine minutes in and no change.  The attack was still intensifying.  I wondered what my blood pressure was.  I was sure it's off the charts, almost funny since it's usually a bit on the low side.  My head felt like it would explode.  My heart was pounding.  Each breath reminded me that I wasn't getting any air.
The attack told me that I needed a hospital and there wasn't one around for a hundred miles.
Both were lies.  Both are convincing when you're drowning.
Ten minutes.
I remember double checking the time.  Yes, ten minutes.  It was bad.  Worse one yet.  It was not getting better, but it was not getting any worse.  It had stopped accelerating.
My intellect whispered to me that the pill was working.
The attack screamed that the pill was not working, that I should know it's not working, that I wasn't feeling the nausea or the sleepiness, which proved it wasn't working.
Eleven minutes.  Twelve minutes.  I couldn't look out the window.  Somehow the blackness made me feel hopeless and close to death.  It's getting worse.  I didn't think it could get worse, but it was.
"Hold on.  Just hold on," I heard my intellect whisper to me.
I closed my eyes and concentrated on breathing in through my mouth and out through my nose, just like they say you're supposed to do to relax.  Or, was it supposed to be in through my nose and out through my mouth.  I tried it both ways.  Didn't seem to make a difference.  Still drowning, in the dark, wondering if I was even breathing right and whether I took the right pill.
Then, suddenly, something changed.  Just a tiny change.  Ever so tiny.  I felt the teeniest, tiniest, slightest bit better.  I opened my eyes.
Fifteen minutes.  On the nose.
Sixteen, seventeen, eighteen.  Better.  Tiny increments, but better.
I never got the nausea I'd gotten every time before.  I never got sleepy like I had every previous time I'd had to pop the pill.  In fact, I started to feel kind of hyper.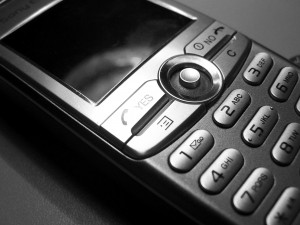 My doctor sister explained to me that I didn't get sleepy or nauseated because this was a much bigger attack.  She told me to take another pill if it wasn't completely gone after 60 minutes.  I didn't want to do that.  I'm not the best patient.
I wish I hadn't had the attack.  But, I'm thankful that my doctor sister was on call (on-text, really) to give me support and to explain, medically, what was going on.
Most importantly, and why I'm sharing this with you today, she reminded me throughout my attack, that I wasn't going to die from it, that I'm not crazy or stupid, and that many, many people have had or will have at least one anxiety attack.
So, why am I bringing this up?  Why am I skipping the laughs and boring you with the details of something I hope you never experience yourself?  Something that happens to about 3% of Americans?  Why am I embarrassing myself by sharing what honestly feels like a very shameful experience?
I'm sharing this with you because anxiety/panic disorder is a mental illness.  I'm going to have to step up my game a bit to qualify for that officially, which I'm obviously hoping never to do.  But, I want you to know that you know someone who has these attacks.
Me.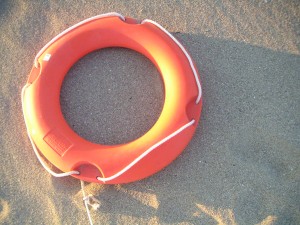 I've had panic/anxiety attacks.  I hope I never have another one.  I've hoped that after every one I've had.  But, odds are that I will have another one.  And, another after that one.  And, another after that.
The reason I want you to know this is two-fold.
Firstly, if you have had them or have one in the future, I want you to realize that you're not alone and that you're feeling something real.
Secondly, I want to call attention to the fact that about 1 in 5 Americans suffers from at least one mental illness.  Many suffer from multiple mental illnesses.  I don't have any figures for other countries, but, people being people everywhere, I'm guessing a similar overall result.
Maybe you suffer from a mental illness.  Definitely someone you know does.  I want you to be aware of that.  I want you to seek help for yourself, and to be supportive to those around you who suffer from mental illnesses.
Depression runs deep and wide in my family.  That's always in the forefront of my mind as I consider my ups and downs throughout life.  I've had life situations that have caused me to suffer depression briefly.  I'm thankful it's always been a passing thing and hasn't taken root in my life.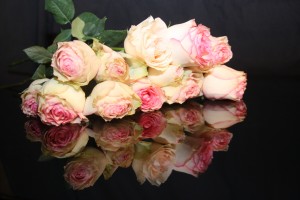 I'm hoping these panic/anxiety attacks are not deeply rooted, and will pass away as an unfortunate season in my life, as well.  I'm doing everything I can to get them to stay out of my life.  But, if they don't that's ok.
I don't know why I have this.  I don't like it.  I don't want it.  But, I will not allow it to define my life.  If you suffer from a mental illness I hope you will choose not to let it define you.  Fight for your self.  Seek treatments.   Seek support.  Seek help.
Most importantly, know that you are not alone.  And, know that you are not damaged goods.
You are valuable just as you are, and all of us are better off having you here.
Remind yourself of that today.
Love!
-gina
Does someone in your life suffer with a mental illness?  How do you offer support?  Shoot me a comment.  I'm looking forward to hearing all about it.