I Got Your Options Right Here!
We seem to have endless options.  How come it seems like we never have the options we want when we really need them?
This week has been a feast or famine kind of option week for me.  The options I really wanted were not available.  On the other hand,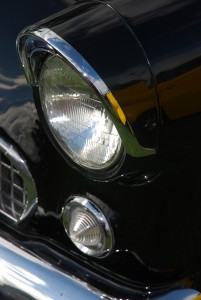 a whole plethora (don't you just love when you can use a weird word like that?!?!) of useless options were readily available.
Driving in what I can only assume was the middle of a parade of idiots on my way home last night I really could have used some options in my car.  Yes, I have lights and high beams, but what I needed were "burn their retinas so they will get out of my way and end their menacing role as vehicle operators forever" lights.
This morning I tried to access an account I work on regularly and I was unable to log in because it said that my email was "not a valid email address."  I've logged in with that same email address for two years and today it is no longer valid?  Now, fortunately, it gave me the option to have my current account information sent to me so that I could "review it," i.e. see what the right email address is, moron that I am.
I selected that option.  In order to facilitate the sending of the information I was immediately asked for my email address.  See where this is headed?  That's
right.  It then told me that was not a valid email address, and then…wait for it….wait for it…asked for my email address so that it could send me my current account information.   Why, yes, I did select the option of qualifying for the Olympic laptop throwing team at that point!  Thanks for asking.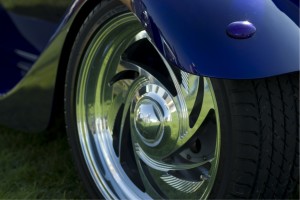 And, why do we have to join everything now?  Grocery stores, the tire place, even Del Taco want me to set up an account and to "join our community."  Well, what if I don't want to join your "community"?  Shouldn't that be an option, too, without doubling the cost of my chicken soft taco?
So, as I considered my options for Throwback Day this week I decided to go with my Give Me Options Or Give Me…Well, You Know post because it covers a bunch of other options we need such as:
How about if when we set up an online account we get some options in setting the security level?
Sure, I want my bank account locked up like Fort Knox.  It'd be so embarrassing if someone hacked into that and saw how low my balances are.
And, no way do I want anyone to have access to my medical records. I don't care if you know all my medical history.  But, my "doctor's office" weight is listed in there. No one is seeing that!  The waiting room adds 6 pounds. Honest!
But, really, how worried am I that someone is going to hack my grocery store account?  Do I really care if anyone knows how many cans of garbanzo beans I buy a week?  Heck, even if my Milano cookie obsession gets out, it'd probably just bring us all closer together!
So, do I really need to give my mother's maiden name, the average rainfall in the Amazon basin, and a unique eight letter password with at least one uppercase letter, a chicken, and two symbols to access that account?
Click on over to Give Me Options Or Give Me…Well, You Know to read & laugh all about it.
As always, the extra click counts as cardio.
Laugh Out Loud!
-gina
What do you wish was an option in your life?  I'm looking forward to hearing about it, so, quick, shoot me a comment.