I Don't Have Lollipops Up The Wazoo
Let me just say, as a disclaimer, this is a whiney post.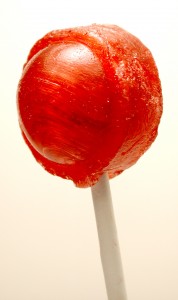 I'm generally an anti-whine-ite, so the fact, that I even hit "publish" is something of a near miracle, which only happened because my great buddy Joan told me that "People need to know that you're real; that you don't always have giggles, sunshine, and lollipops up the wazoo."
Joan is probably correct, although I am hoping that you all know I don't have lollipops up my wazoo.  That sounds terribly uncomfortable.  And sticky.
So today, instead of posting one of my back-up, ready-to-go-in-case-of-emergency-or-cruddy-weeks posts, I'm gonna go ahead and whine, because, as my dear Joan reminded me, "Sometimes, you gotta whine."  Or, maybe it was "wine."  I forget.
Probably good advice either way.
As a second disclaimer, let me just say, I have no problems.  None.
Obviously, I mean that comparatively, not literally.  I know many of you, because you have honored me by sharing some of your struggles with me, face things every day that would overwhelm me to the point of despair.
So, I have no problems.  But, today, that won't keep me from bit…I mean whining about some.
I try to remain a positive person.  I guess I'm naturally that way.  I tend to look over the turds in life and on toward the greatness tomorrow holds.  I try to spotlight the good in people, while trying to overlook the often glaring not-so-good-stuff.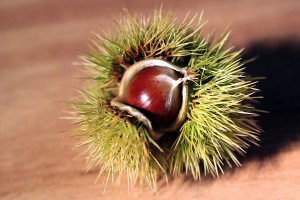 But, this week stank, and yesterday was particularly terrible.  So, every little thing is feeling like a giant burr under my saddle.
Many of my best friends are far away. I don't mean emotionally or just distanced themselves.  No, no.  We are still thick as thieves (which reminds me – I've got some de-thickening to work on personally, thanks to a New Year's resolution, which means no junk food, i.e. "medicinal gnoshing," right now and that stinks).  No, they are actually in far away places to follow job promotions, career changes, return to school, or to follow their spouse who is doing one of these things.
It's great for them.  It stinks for me.  I don't like it and I want everybody back in "grab a coffee in an hour?" distance.
Every day, EVERY day, I am asked how to spell, "a lot."  Is "a lot" a word?  How do you spell "a lot?" No matter where I am or who I'm with, someone always asks. This week one of my sons has asked me 4 different times, "Is 'a lot' a word?"
I'm happy to help anyone, especially my children, to learn.  But, the same short word 4 times this week from a highly gifted 12 year old?  Irritating!  I had a guy ask me if "a lot" is one word or two while we were waiting in line at the post office.  Come on people.  Get it together.  Is "adog" a word?  Is "asandwich" a word?  Is "acar" a word?  No, and neither is "alot." Nor is "getwiththeprogram,"  or "stopaskingmeif "a lot"isaword.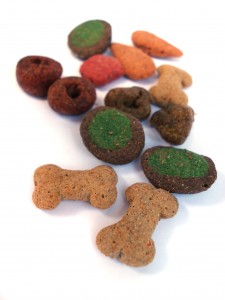 I hate feeding the dog.  HATE it.  I can't stand the smell.  I would rather be dead than smell that smell.  That shouldn't be a problem, though, because I don't feed pets.  I feed children.  I feed adults.  I feed people of any age.  But, I do not feed pets (unless they are sick or old or particularly great at looking pathetic that day).
Part of the agreement in becoming a pet custodian in our home is understanding I will not be feeding your pet.  Nonetheless (don't you just love how there are no spaces in that word?), nearly every morning for the past two weeks, I've had to feed the dog because whomever was next in the posted batting order didn't bother to do it.
I'm not going to let an animal go hungry all day because the assigned human remembered to feed him or herself, but not the furry friend whose bowl was empty.  But, I'm not going to be happy about it.  Nope, pretty far away from happy about it.
One of my kid's teachers is horrible.  I was an elementary teacher. It was hands down my favorite employment ever.  It is a ton of work to do a good job at it, but totally worth the effort.  And, totally optional, in that you don't have to be a teacher.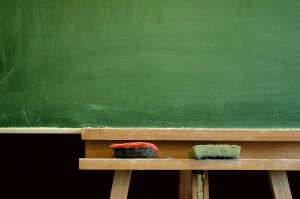 If you don't want to put in the effort to be at least competent and kind, quit.  Work at the Department of Motor Vehicles.  I noticed when I was there last month they seem to be filling many of their positions with people who are lacking both kindness and competency.
This teacher refuses to provide either me or my son with a list of work when he's absent.  She says that the kids need to learn to be responsible, so they have to copy down the information from another student when they return.  Then, if they figure out they need any materials from her they need to ask her for them.  I think kids should be responsible, but I think teachers should be, also.
My son's chronic illness causes him to miss school frequently. But, even if it didn't, perhaps you also see the glaring problem with this system.  If the student he gets the information from is wrong, my son is out of luck.   Any child who is absent faces the same dilemma.
When I politely pointed out this problem, in light of the fact that my son had received 0's for not doing work he did not know he was supposed to do, I was told by the teacher that "It was the other student's responsibility to write it down correctly."  This teacher is just being lazy.  We should not have to fight this battle and I am beyond irritated that we have to.
One of my kid's saves tissue paper.  I don't just mean "saves it."  It's more like she rescues and adopts it, keeping it in her custody until another suitable gift giving opportunity presents itself.   Now, I'm all for being thrifty.  But, a 200 sheet pack of tissue paper runs about a buck.  It's worth the 3 cents per gift to me to go with fresh paper.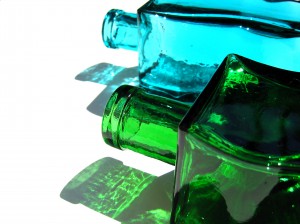 More importantly, we have too much stuff in our house already to add a collection of, what is in my opinion, garbage to our full clutter inventory.   I'm already busy finding and dumping the jars and plastic tubs other pack members insist they will reuse.  I don't need to spend additional time stealthily removing potential kindling from my daughter's room.  Why can't my family throw anything away?
And, you should see what she does to her room if left to her own devices for a couple days.  I can't imagine what would happen if I let her add used wrapping supplies to her belongings.  I have visions of starring in a season of Hoarders.  And not in a good way.  You just know they'll ask me why I let her develop into that.  No one will believe that we have come to tears over her insistence that my throwing out tissue paper after a gift is opened is my greatest character flaw.  I've got lots of character flaws. That's not even in the top 100.  How about we focus on one of those?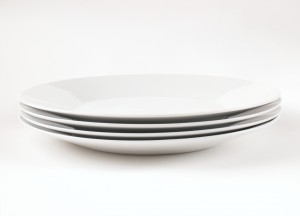 I love dishes.  It's not quite shoe addiction level yet, but I do have several different sets.  And, we use them all.  But, the pattern we most frequently use is paper plates.  When life is too busy to allow for a thorough cleanup, which is more often than not, we skip my many beloved porcelain wonders and go for the renewable food holders.  Which keeps me sane.  Or, it would keep me sane, if people would throw out their used plates.
My pack puts more dirty paper plates in the sink than they do real dishes.  How do you walk past the trash can and not throw that sucker out?  Why would you spend more energy to do the wrong thing?  Do they really think we're going to wash and reuse those?  And, what is the deal with leaving used paper plates on the table?  And the counter?  And in the microwave? WTH?
Granted, there is a lid on our trashcan, but you don't need an access code or superhuman strength to remove it.  Just touch the foot-pedal and it flies open (knocking the finish off of the cabinet next to it, which will be fodder for another Whine-fest), as if by magic.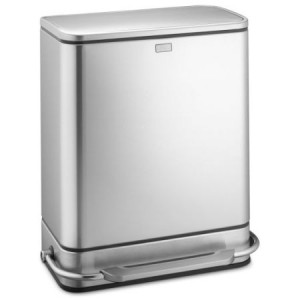 But, do they throw them out without reminders?  Noooo.  Do they throw them out with reminders?  Noooo.  I guess they don't have time because they are too busy driving me to insanity, short trip that it is.
I think I'm past my whine limit, so unfortunately I won't be able to tell you about my teenager who, after complaining yesterday about having to spend 10 minutes loading the dishwasher, announced this morning that I should allow time each morning to prepare a hot breakfast for him, or about my neighbor who complains nearly weekly about my son's well-cared for car being parked in front of our house because my neighbor would like to place his trashcans there.  Sometimes it makes my eyes roll so hard I can see my brain.
I gotta go see a man about a lollipop.
Laugh Out Loud!
-gina
What's bugging you?  Surely I'm not the only one who sometimes feels the weight of all the tiny stuff is nearly overwhelming.  Shoot me a comment.  I'm looking forward to hearing all about it.