I Can't Think 'Cause My Brain Is Pine Scented
by Gina Valley
I don't know what it is about this time of year, but there is a special something in the air that makes me feel…
what's the word…
INSANE!
I completely lose my mind and forget even the most basic knowledge, which I thought had been deeply ingrained in my soul.  I'm not talking about the everyday stuff, like my consistent inability to keep track of what day of the week it is.

I'm talking major stuff like thinking I will ever iron that acetate shirt I bought so I can wear it to holiday parties all season instead of for just the one on the day I brought it home from the store, or that recipes from Pinterest turn out anything like the picture and really are quick and easy.
But, by far, my biggest brain futz seems to be with crafting.
For some reason, which I assume has something to do with a lack of oxygen reaching me, due to the proliferation of candles, cookies baking, and pine tree fumes, I believe that crafting something will not only be a fun, relaxing way to make holiday gifts and decorations, but also a great way to bond with my kids and to save some money.
HA!
Our first craft project this season, the complete step by step details of which will be forth coming in a future post, resulted in a silk table cloth "decorated" with blood and sap, a teen storming off 'cause he "never gets to do anything!", and a near-stitches-worthy, tetanus-shot-needing gash.  Sigh.
It's the most beautiful time of the year.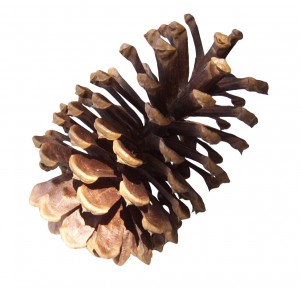 While I was soaking the table cloth I got to thinking about how crafting had impacted (and by impacted I, of course, mean destroyed) other areas of our home.  My post Location, Location, Location: Planning For Your Disaster Area came to mind. I figured that would make an apropos Throwback Day post for this week.
So, here's a peek at my Location, Location, Location: Planning For Your Disaster Area post:
…….It seems that if you leave the cap off a marker and lean it against a drapery, as my children are apt to do, the drapery fabric will suck the ink right out of the marker, creating a lovely splotch of color on the taupe colored drapes, which resembles either blood, barf, or poop, depending on the color of the marker.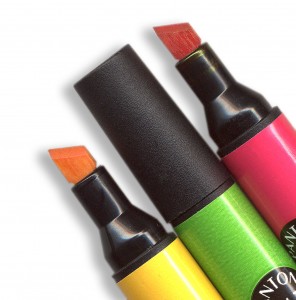 This splotch takes on a life of its own and continues to climb and spread up the drape, mixing and mingling with other splotches and grubby finger prints as it encounters them, creating ever more intricate splotches.
It was fascinating!  I know this because as The Professor and I returned home after a dinner out last week and stood in our driveway, staring at the drapes, The Professor said, sounding way too pleased, "Looks just like something from my lab. It's fascinating.  Really.  Quite fascinating."  And, he was serious.   He was wrong, but quite serious!
Our tastes in décor are slightly different.  I tend to shy away from having our home look like a science experiment.  But, that's just me…..
Meet me at Location, Location, Location: Planning For Your Disaster Area for the rest of the giggles.  You bring the chocolate.  I'll bring the laughs.
As always, the extra click to get there counts as cardio.
Laugh Out Loud!
-gina
Do you have any crafting war stories?  Are you crafty or are those hot glue gun scars I see on your fingers?  Has anybody ever made something for you that you couldn't identify?  Shoot me a comment.  I'm looking forward to hearing all about it!