I Am Going To Prison
by Gina Valley
While you are reading this I'm probably in prison or on a transport heading that way.
It'll be an ordeal.  I'll wish I'd packed my coat.  But, I'll get through it.
This all happened because yesterday I spoke at the Listen To Your Mother – San Francisco production.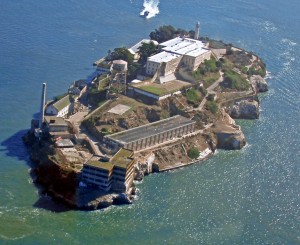 You know how they have that "no grocery bags" law in San Francisco?  Well, that has nothing to do with this, but I think that's really cool.
I swear those plastic monsters breed in the cabinet under my kitchen sink.  I wish it was illegal for them to send them home with me when I shop in LA.  I don't think I'll ever remember to bring in all those cool reusable bags I keep meaning to grab from the trunk until I risk a felony conviction.
Bags and felonies aside, I'm heading to prison.
But, don't worry.  I won't be lonely.  I'm bringing my whole family with me.
I'm taking them to visit Alcatraz.  I'll decide if I'm bringing them back from Alcatraz after I see how they behave.
Since I'll be off having a much needed family time, after not being with them much on Mothers' Day, I'm going to do a Semi-Throwback Day this week.  And, it's going to be today.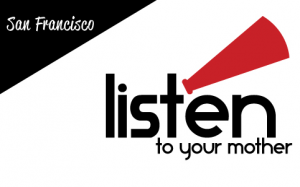 Below you will find the text (minus my ad lib'ing.  I just can't help doing that) of the humor piece I performed at Listen To Your Mother – San Francisco yesterday.  I'm calling it a Semi-Throwback Day because this piece began as a post on this blog.
I re-wrote it a bit to aim it towards moms, instead of parents in general.  It's also longer than  the original, so that it would be a good performance length when I read it.  The increased length made room for more giggles.
I had a great time performing it and hanging out with the awesome women who made up the rest of the cast.  I highly encourage you to attend one of the many Listen To Your Mother productions next year. It is a great experience for anyone who "mothers" or had a mother or just wants to laugh.
Here in its entirety is the piece I wrote and performed:
I Wish I Had Lofty Goals    
by Gina Valley
I wish I had lofty goals. 
I wish my deepest desire was to put out the next best seller or to climb to the top of Half Dome or to finally fit into those single-digit, purple pants that have been hanging in the back of my closet for 4 years.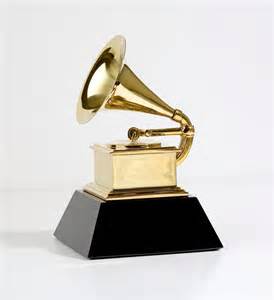 But, I am a mother, and the true definition of motherhood is adjusted expectations.
At this point in my life I have adjusted the heck out of my expectations.
Much as I see the value of leading a Fortune 500 company or winning a Grammy, truth be told, my heart does not long for grand accomplishments.
I wouldn't throw it out, but it's not the Nobel Prize I'm craving.
I wish I had lofty goals, but honestly the thing I want most is to go to the bathroom.
I want to go to the bathroom.
Alone.
Untimed
Unharassed
Unbothered
Unquestioned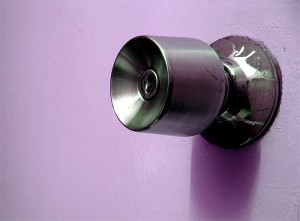 No tiny fingers reaching under the door.
No wet noses or fuzzy paws trying to squeeze through.
No jiggling of the knob, sliding down the door, waiting in the hall.
I don't even mind replacing the toilet paper and filling the hand soap and picking up the towel while I'm in there.
If I could just, please, go to the bathroom alone.  Alone.
I don't want to sign your permission slip.  Do not slide it under the door.
I don't want to see the big, green beetle you found in your room or the hole the bird just made in your shorts or the fuzzy stuff on the cheese.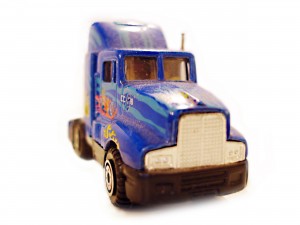 I don't want to smell the toy truck or your cousin's picture book or the flower you just picked (ok, put the flower in water. I'll smell that later).
I don't want to braid your hair, measure the rice, or put the case on your pillow.
I don't want to unlock the door so you can give me the cordless phone.
I do not want to answer the very important phone call from the man who has a "terrific opportunity" for me.
I don't want to return a text to your brother.   Do not shove my cell phone under the door.  Again.
I don't want to get the knot out of your shoelaces, the gum out of your hair, or the squished banana out of your backpack.
I don't want to discuss what the big deal is with JFK or whether global warming is real or who invented the internet.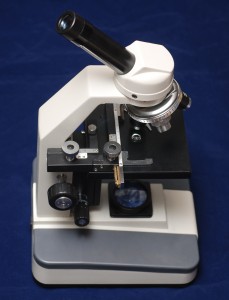 I don't want to explain why 2×2 + 7x – 6 = 0,  or why King Henry 8th went through so many wives, or why mitosis is different than meiosis.
I don't want to know why your teacher said a cuss word or what made Evan throw up during math or how you know the lunch lady wasn't wearing underpants today.
I don't want to find your library book or to put the stickers on your helmet or to see what you found in your sister's purse (well, actually, hang on to that.  I'd like to see it later).
I don't want to open your juice box, or your crackers, or your Airheads.
I don't want to know whose fault it is that you need the mop.
I don't want to take the lid off of the grape juice or the peanut butter or the vacuum.
I don't want to know what's behind your bookcase or what's in your fish tank or what just crawled out from under the living room sofa.  I really, really don't want to know that.
I don't want to know what happened when you sneezed, what you found between your toes, or what the cat is licking.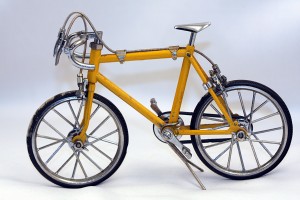 I don't want to paint your nails, shorten your jeans, or put the chain back on your bike.
No, I will not open the door so you can hear me better.  I mumbled that because I was cussing at your constant interruptions and I did not want you to hear it.
I don't want to discuss what's for dinner, where your green shirt with the little picture of a monkey on it is, or what the weather will be like tomorrow so you can pick out your outfit. 
I don't want to talk about why you have to leave the lizard in the yard or why your arm is sticky or why LaRissa's boyfriend is a pig (he is, but if she's giving out the milk for free he's never gonna….Never mind. That's not the point here).
I don't want to know what the dog just ate, what your brother just said or why your knee smells funny.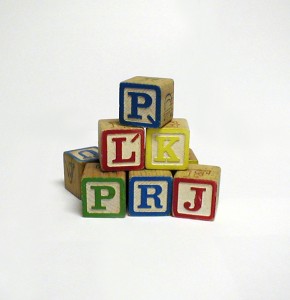 I don't want to hear you burp the alphabet backwards, explain why it's your sister's fault you can't do a handstand, or hear the weird sound the hamster is making.
I don't want to guess what or guess who or guess why.
I don't want to discuss anything.
I don't want to see anything.
I don't want to do anything.
I WANT TO GO TO THE BATHROOM!
By myself.
That's all.
May I please go to the bathroom?!?!
Even though I'm not actually being incarcerated, feel free to bake me a cake.
You could even put a nail file in it.
I lost mine at the hotel.
Laugh Out Loud!
-gina
Do you get interrupted in the bathroom?  Is there somewhere else you yearn for privacy?  Have you visited Alcatraz?  Shoot me a comment.  I'm looking forward to hearing all about it!