Hide The Forks I'm Feeling Stabby!
by Gina Valley
I woke up at 3:00AM.
Wide awake. Not going back to sleep awake.
Grrrr.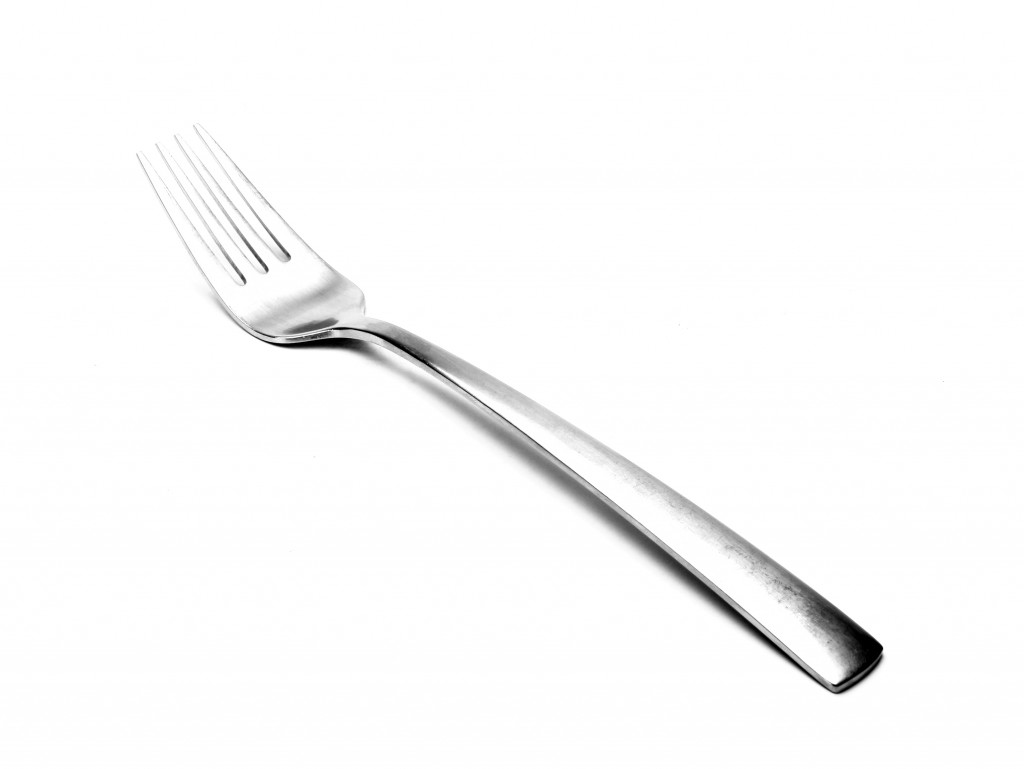 And, hungry.
Very, very hungry.
Grrrr.
So annoying!
Like I don't need sleep when I have a pack of kids and three days in the van to deal with.
Like I need to eat more after a week of three huge, homemade meals every day at my parents' house.
Like I need my arse to get bigger as a cushion for the ride home.
Grrrr.
I think – I could be wrong – but I think I'm in a bad mood.
It might be a very bad mood.
Yes, yes.  It's definitely a very bad mood.
I thought it best to warn you, as any sudden irritating movements might result in stabbing with a fork today.
I tried counting my blessings, but my mind would not change course from its crabby point of view.
Blessings blurred by a terrible, foul mood.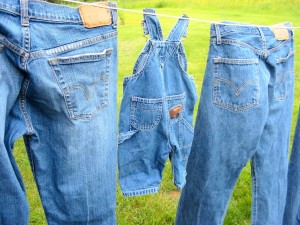 I'm blessed with many children.  Children have clothes.  Clothes have to be washed.  My parents' washing machine broke yesterday.
(Perhaps I shouldn't have washed that load of rocks.  I'm just kidding. I would never put rocks into a washing machine. They were stones.)
So, I'll have bags full of dirty laundry to wash first thing when I get home.
After 3 days in the van.
Eating fast food.
Feeling my arse growing.
Grrrr.
We were blessed with a safe trip here in our van.  Our van which is sitting in the driveway of my parents' lovely lakefront home.  The driveway which is apparently too far for my littles to go to get their stuff out of it.  I noticed yesterday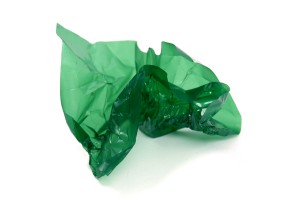 our van was not quite totally unpacked after a week here, despite constant prodding of little peeps to get their stuff out.  But, it's apparently close enough, I also noticed yesterday, to serve as a secret snacking hideaway  as there is an ever-increasing store of snack wrappers and spilled crumbs in it.
Grrrr.
I am blessed with a large, loving supportive family.  This week I've had the rare treat of spending time with many relatives I don't often get to visit.  It was like having a box of chocolates.
All yummy and sweet.
Except for that one nasty one that tastes like evil.
You know the one.  It looks as good as the others, but you bite in and it's a pungent, rubbery, taste of death.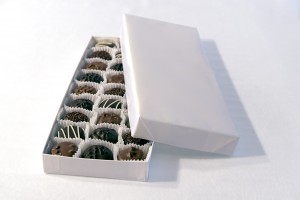 You want to spit it out, but that would be impolite.  So, you smile, swallow it, and endure the bad taste in your mouth.
Well, I spent yesterday morning with my one pungent, rubbery, taste of death relative.
And although I am proud of myself for maintaining self-control within easy reach of forks, I still have a bad taste in my mouth .
Grrrr.
I'm blessed with children who overall have great health.  No one has had to visit the ER or even an urgent care facility during this trip.  Yet.  But, I noticed two of my pack were coughing occasionally yesterday, and one went to bed on-time without a fuss.  On her own.  Early.
So, obviously, everyone will be sick before we are even 2 miles along the road toward home.
Grrrr.
My hotspot has been sketchy so I'm way behind in work.
My hair is frizzed out.
I think I've gained 5 pounds.
I haven't started packing and my stuff is tornado-ed all over my room.
Grrrr.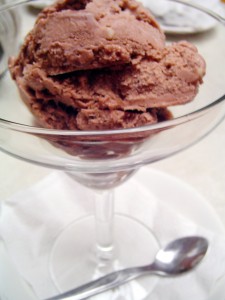 Grrrr.
Grrrr!
GRRRR!
Stuff it.  I'm having ice cream.
Nothing clears up blurred blessings like a dose of marble fudge.
But, if somebody already finished off that ice cream I may be calling you for bail money.
Laugh Out Loud!
-gina
What's got your forks flying?  Shoot me a comment.  I'm looking forward to hearing all about it!