Hey There Shiny!
By Gina Valley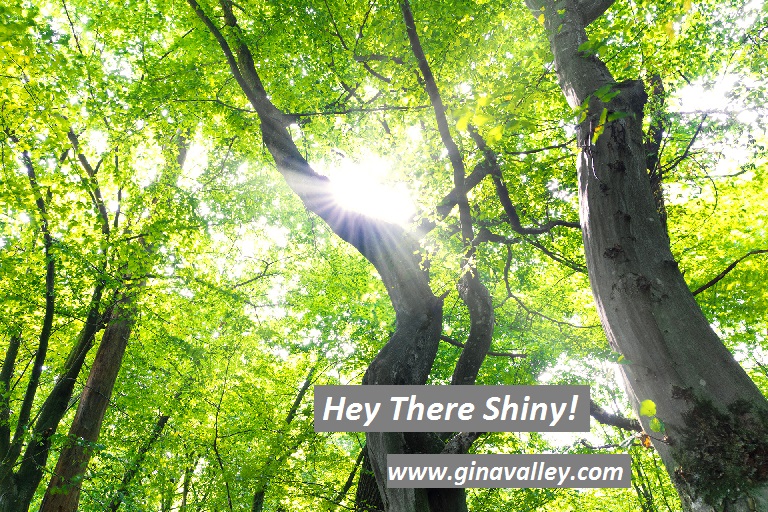 Shine
Which dark
To bright
Tiny candle
Small light
Heavy shadow
Weighs down
Flicker glows
Hope found
Time gone
Dark thine
Lit forth
Spark shine
-gina valley
I love a fresh start.
I love Mondays.  I love moving.  I love New Year's.
Fresh starts are the best.  That feeling of a new beginning is so appealing to me.
We're nearly a week into the New Year, and I've still got that giddy, new start feeling.  Granted part of that's, because, as we're currently traveling, I decided to start my New Year routine after I return home.  But, most of that feeling springs from the reminder that with effort, nearly anything is possible.
I like to use this time of year to remind my children that they were made with a purpose, to be part of great things, and that they matter and can make a difference.   This is a great time of year to encourage them to shine brightly, as they were created to do.
I hope you remember that's true for you and your loved ones, too.
Love!
-gina
Do you find the New Year an encouraging time for a fresh start?  How are you shining this week?   Shoot me a comment.  I'm looking forward to hearing all about it!
Photo courtesy of Stock.xchng – Used with permission