Why do we hike 2 miles through mud and over sod in our favorite heels to bake in full sun for 3 ½ hours, all the while wondering who invented pantyhose and whether it's too late to kill him?
The graduates. We do it for the graduates.
I've got some questions for these knowledge-soaked, gown-draped, funny-hatted, glistening individuals.
What's with your hats? A mortarboard? Really? Whose idea was this? Was it just one of those practical jokes, like Spam, 8-track tapes, and going to the gym, which got totally out of hand? Or, was someone actually watching a brick layer one day, had an epiphany, and thought "You know that mortarboard would make a great hat!"?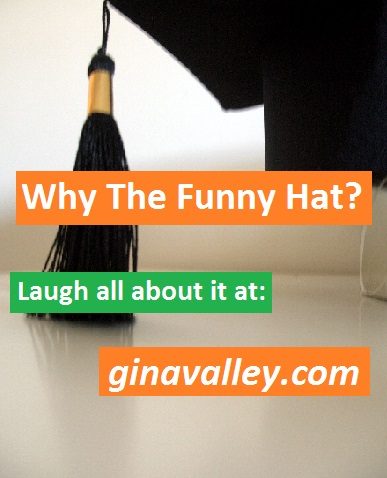 Is anyone truly inspired toward educational excellence by the sight of a tool made to hold goop to stick bricks together? Is there some sort of metaphor I'm missing? Is it just me or is it ironic that in a few months most of the new graduates will be begging their bricklaying uncle for a job?
I suppose there is some debate about the appropriateness of decorating your mortarboard (i.e. funny hat), but if you are going to decorate your mortarboard, don't you think it would be a good idea to put the correct year? And, maybe do some spell-checking? Do you realize how much you increase your parents' chance of having a stroke when you misspell "graduation," "finally," or "world" on the top of your hat?
What's up with the vertical hats? Don't you know hats go on your head? Not behind your head? Didn't we cover this in kindergarten? Do you realize when you do that your tassel is trailing you like a tail from your head? Do you really think that look screams "I'm educated!"?
And, tassels? Seriously, tassels? Years of study and untold thousands of dollars and we hook tassels to the graduates heads? What are they supposed to do with those? Isn't the tassel-involved career path somewhat limited, especially if you only have the one tassel? And, is it really the industry we're hoping our graduates apply their recently culminated knowledge base to?
What is the deal with those robes? Did everyone get together in the days of yore and decide to make it a custom to wear the only garment ever invented that looks terrible on everyone to celebrate the acquisition of knowledge?
Why didn't they at least get some input from the fashion and design faculty? And, who came up with that "one size fits all" spark of brilliance? Did anyone really think that would work out well? Isn't it truly "one size fits no one?" Hasn't this been the garb for hundreds of years? How about we give blue jeans and t-shirts a shot?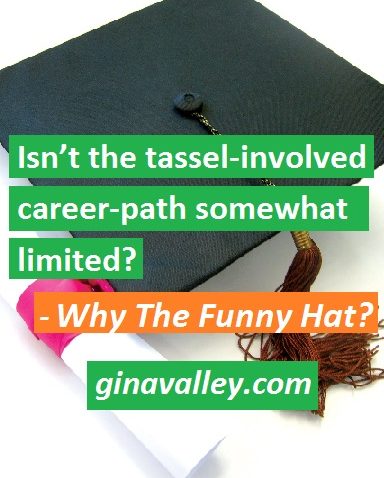 And, what are these robes made out of? Asbestos? Does NASA know they absorb more heat per square inch than the Space Shuttle tiles?
What does it mean when it says on the label to iron the robe with a cool iron? Aren't I messing up when I'm ironing with a cool iron? Isn't that just 'cause I forgot to plug in the iron? Can't I get that same cool iron effect by rubbing a big dictionary over the thing?
Is there some rule that says every third graduate must keep his or her robe in the plastic bag it came in until such time as they hear the processional being played to ensure maximum creasing? Do some of you think the creases are some sort of style technique? Do you really think you're "making it work"?
Of the few crease-less robes, were any of them NOT ironed by the graduate's parent? Did some of you actually attempt to use your car to press your robe? Why didn't you at least brush the tread marks off?
Why can't the robes be dry-cleaned OR wet cleaned? What other kind of "cleaned" is there? So they're not supposed to be cleaned at all?
Do the robe makers realize the graduates sweat more in the 3 hours they're wearing those robes than they did during every final exam combined for their entire educational career? Isn't that going to get them wet? Is that moisture making them a fire hazard? Are the graduates in danger of spontaneously combusting? Is that why they tell us 15 times where the first aid station is before the ceremony starts?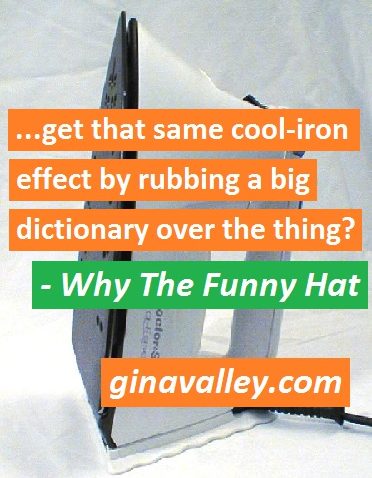 What's up with all the different tassels and drapes and cords the graduates are wearing? Why don't they give us some kind of map or decoder ring so we can figure out what those signify? Do they actually signify anything?
Is it just me or did it seem like an awful lot of the graduates were decorated like Christmas trees? Do you really expect us to believe all of you are especially distinguished or honor students? Come on, you just bought some trimmings at the craft store to impress your grandma, didn't you? Shouldn't somebody be policing that so graduates don't parade in falsely adorned?
Don't you think we owe a debt of gratitude to the graduates who didn't bother to think through their sub-robe regalia in advance? Did you graduates who opted for short and collarless ensembles for your interior outfit realize you'd make us wonder who the next streaker would be? Did you know that was really the only fun we had all day? It's sort of like playing Keno while you wait for dinner in Las Vegas, you know? Did you hear me shout out "Psych Major #86 for the win!"? Did you know I made $55?
If you felt the need to express yourself in an especially "Free Willy" kind of way, don't you think it would've been considerate to plan ahead a little? If you're going to rip off your robe and streak across the stage dressed only in a smile is it too much to ask that you hit the gym at least a few weeks in advance? Is a couple sessions with a good spray tanner too much to hope for? Did you know there are specialists who can help with excess body hair? Did you realize corn rows are really only supposed to be on your head?
Did they use the Jaws of Life to remove the microphone stand you landed on, as the four guys from security tackled you in all your "au naturel" glory? Did they note your behavior in your permanent record, next to the notation about the time you started the food fight in 3rd grade and your refusal to shower after gym in 6th?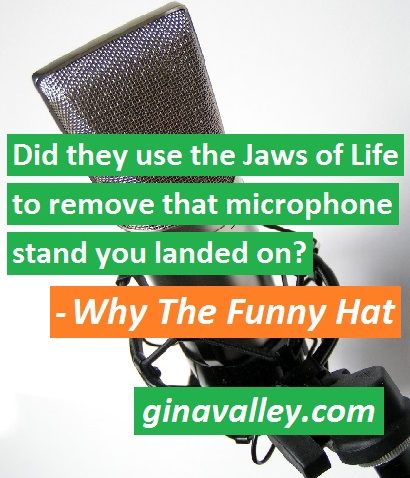 And, how about those majors? Is it just me or do a lot of those majors sound made up? Does anyone really spend years studying Latin Historical Paintings of the Serengeti or the Languages of Modern Mathematicians of Eastern New Mexico? Do those sound like they have unlimited post-graduation job potential or what? Are those tears of joy your parents are shedding as they remember your decision not to go ahead and get that teaching credential "just in case"?
Did you graduates realize you should have majored in Art and you should have earned a doctorate so your name would be read first, before your family had slipped into a heat stroke induced coma? Is it too late to switch majors once Pomp and Circumstance has begun?
And, what's the deal with these double major graduates? Did so many of you pick art as one of your majors for the above mentioned pre-coma benefit? How about the people who do two related majors, like Dance and Movement or Art and Animation? Shouldn't those only count as a major and a half? What about these people who had two totally unrelated majors, like Kinesiology and Engineering or Math and ceramics? Isn't there a special word to describe those over-achievers? Motivated? Crazy? Dateless?
Have you graduates thought about what you're going to do next, you know, for the rest of your life? If not, did you know Dr. Seuss wrote some excellent books on the subject? Do you remember having them read to you in kindergarten?
Isn't it funny how your education ends right back where it started?
Good luck and welcome to the real world! We've been expecting you!
Laugh Out Loud!
-gina
What's the craziest thing you've seen a graduate do during graduation?  I'm looking forward to hearing all about it, so shoot me a comment!
Photos courtesy of Stock.xchng – Used with permission.
These giggles first appeared right here on ginavalley.com June 1, 2012.