Dude – Where's My Car?
by Gina Valley
We went to see Chicago in concert last week.  I hadn't seen them in concert for more than a decade.  They were great.  But, being as this is LA, the parking was not.
In Los Angeles everyone drives everywhere.  It's one of the few major metropolitan areas without comprehensive public transportation.  We Angelinos love us some cars, and we each bring our own everywhere we go.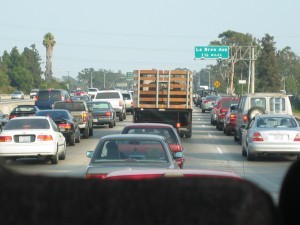 The concert was at the Greek Amphitheater, which is located near Mt. Hollywood in the Santa Monica Mountains.
It's a beautiful area, but, as one might expect, especially if one had been a bit OCD about things and Google mapped it, there are no flat spots for parking lots in the mountainous area.  In fact, there is virtually no parking areas near the amphitheater at all.
So, we did not park in a parking lot.  In fact, I never saw a parking lot.  We did not park on the street.  The streets were lined with Star Coaches for the actors who would be filming movie scenes during the concert.  We did not even park on a grassy baseball field like we do for our kids' school performances.
No, we were directed, along with 5 million other bumper to bumper vehicles, to drive into a narrow, craggy canyon, and to then go off road through a maze of trees, picnic tables, and encampments to "stack" park our own vehicle on a sloped hillside in what appeared to be an endless wave of minivans and sedans, all of which were cleaner than ours.
And, we paid $20 for the privilege to do it.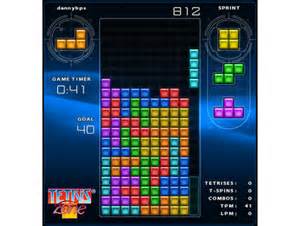 But, all that time we spent playing Tetris really paid off.  We managed to maneuver into a prime spot next to a tree.
Walking away from our car, I wondered if we'd ever see it again.  It's not like Disneyland, after all, where they hang up giant silhouettes of characters, and paint each area a different color to help you remember where you left your car.
(Of course I kind of hate that they do that at Disneyland, because the entire day I end up mumbling to myself:  Mickey Mouse green level.  Mickey Mouse green level. 
My mumbling makes passersby think I've lost my mind.  My family already knows I have.   And, I tend to miss out on the "magic" because I'm so focused on remembering:   Mickey Mouse green level. 
Naturally, we always end up remembering it wrong anyway, and find that we left our car on the Donald Duck pink level, or in the International House Of Pancakes parking lot, only after searching Mickey Mouse green level until the wee hours of the morning.)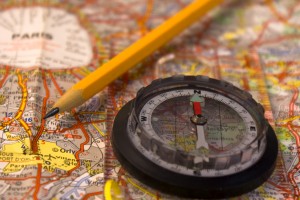 I tried to use one of those apps on my phone to mark where we were leaving our car with my phone's GPS, but we were in a deep canyon of the Santa Monica Mountains, so there was no cell service near our car.
We parked next to a tree.  One of about a million trees in the canyon.  Who knew LA had so many trees?
I made a mental note of how much fun it would be trying to avoid all those trees in the dark after the concert.  Luckily, our tree was unique, as not only was it shaped like a slingshot, it also had several shopping carts parked next to it.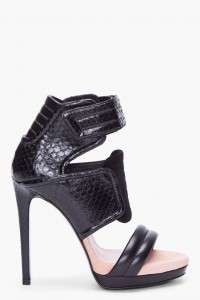 As I doubted our ability to find our car among the throngs of minivans in the dark canyon after the concert, I took pictures of the tree we parked next to, and the entrance to the canyon as we began our long trek, uphill toward the amphitheater.
Concert and a work out!  Very SoCal date night!
I was quite thankful I'd decided against wearing my super cool, new black biker heels.  Somehow high heels lose their appeal when you have to carry them in your hand, while dragging yourself up a hill by your knuckles.
As it turned out, we had no trouble locating our car in the post-Chicago wee hours.
When we peered into the canyon at the blanket of vehicles, ours was easy to spot.  All of the cars glistened as they reflected moon light and high beams.
Except for one.
Ours.
As The Professor and I walked toward the only non-shiny spot on the hill, our vehicle, he said, "Now aren't you glad I forgot to get the car washed?"
Oh yeah.
My hero.
Laugh Out Loud!
-gina
Have you lost your car anywhere?  How'd you find it?  Shoot me a comment.  I'm looking forward to hearing all about it.