Don't Wear Penguins After Labor Day
by Gina Valley
It was rainy and cold yesterday morning.  Naturally, it being Monday, all of my kids were running behind schedule.  My two elementary kids missed their ride altogether, and were running too late to make the trek to school by foot, even if it hadn't been raining.
I hurried them toward the door, knowing the horrendous last minute traffic at their school would be even worse than usual due to the rain.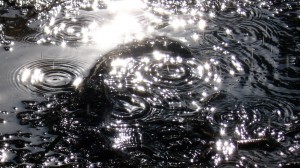 I slid into the first pair of my shoes I tripped over by our front door, my pink flip flops.  A bit chilly and slippery for the rainy day, however, they're fast to put on.  Midway through the putting on, I realized I was already wearing socks.
I couldn't possibly go outside wearing flip flops and socks.  People would think I was an idiot.   So, I slipped into my black, plaid Chucks, which were also conveniently hanging out in our foyer. I didn't waste valuable time tying them, just shoved the laces inside and made a run for Son#1's car, all the while kinda wishing I had taken half a second to grab us all umbrellas.
I handed Son#4 my keys, with the door key pointing out, so he and Son#3 could climb in and get out of the deluge, without having to wait for me to get in first.  It took a few  seconds, a few "soak me to the skin while I stand here" seconds for Son #4 to realize that he literally held the key to getting all of us out of the rain (none of those fancy electric locks on Son#1's old sedan). But, then the lights went on and he moved in typical "kid who is late for school" speed, meaning, of course, he took off at a nearly the speed of  slow motion.
I was standing at the driver's side door, becoming evermore soggy, waiting for my slow motion youngest son to unlock the door from the inside for me, when I realized I was still wearing pajamas.  Not pajamas that could pass as clothes, or even chic lounge wear.  No, these were pajama pajamas. Fuzzy blue flannel with big penguins and clouds on them.  No mistaking the purpose of these garments.  Greta Garbo never pranced elegantly across the screen in an ensemble like this.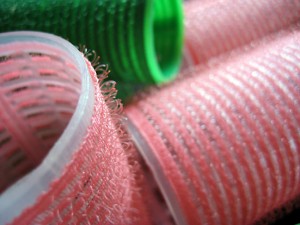 Suddenly, I felt like I should have had curlers in my hair and a Pall Mall dangling from my lip to complete my look.  I don't know why I had been concerned with wearing flip flops with my socks when clearly I was wearing an outfit that would be quite "eye catching" on its own.  Flip flops with socks – now that would have been tacky.  This was way past tacky.
And, it wasn't the pajama bottoms.  No, I was wearing the too-long-for-me pajama top with black athletic shorts.  I really needed to do laundry.  Those were the closest thing to pants I had clean.
If I'd been wearing the opposite – black athletic wear on top and jammies on the bottom, at least it would have looked like I was making an effort.  Now granted the effort would have been to look like the teenage girls that wear that ensemble to school frequently, so a sad effort, but still an effort.
As it was, I just looked like some moron who was locked out of her car in the pouring rain, and was too lazy to change out of her pajamas.   Whereas, in fact, I was some moron who was locked out of her car in the pouring rain, but was too unaware to realize she was still wearing her pajamas.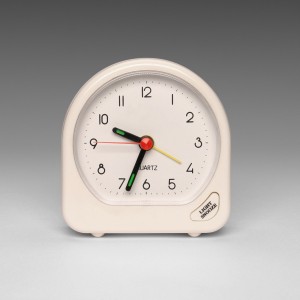 I hate to be falsely accused, even if it is just by people driving by who I'll never see again.  I have my principles.  I'd like to say I have my pride, but my failing to dress before I went out in public kinda shot that whole theory right out of the water.
I got Sons #3 & #4 to school just in the nick of time.  And, I managed to avoid getting out of the car, or making eye contact with anyone I knew.
As I started for home I had this sudden panic.  What if I had car trouble?  What if I was in an accident?  What if I had to stand on the side of the road in this ridiculous get up waiting for one of LAPD's finest?  What would people think?
But, then I started to laugh at myself.  It was a pajama shirt. No big deal.  What was I so worried about?
By the time I got home I had convinced myself that I was overreacting.  I could probably wear it all day and no one would say anything. I was probably the only one who even noticed I was wearing it.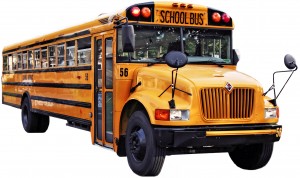 When I pulled to the curb next to the end of our driveway, Daughter#1 appeared as if from nowhere and dashed to the car, hollering, "I missed my ride!  I missed my ride!" as she opened the passenger's side door.
I was opening my mouth to begin a succinct yet effective soliloquy to Daughter#1 about being more personally responsible, but the words never made it across my lips.
She took one look at my garb, and announced, "Never mind.  I'll walk."
Ok, so maybe I'm not the only one who noticed it.
Laugh Out Loud!
-gina
Have you ever left home with a less than pulled together ensemble?  Have you noticed anyone who obviously did?  Shoot me a comment.  I'm looking forward to hearing all about it.