Don't Eat THAT!!!
The Professor came out of our kitchen looking rather glum a couple nights ago.  One might even say, "downtrodden," were one living in the 1800's.
Astute wife that I am, I asked, "What?"
"Droppings," he answered in typical guy minimalistic verbiage.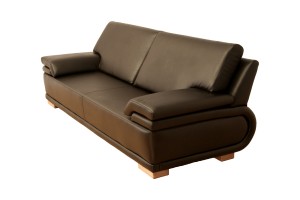 "Droppings?" I replied, concern rising.  Droppings could mean any of a number of things, and not one of them was good.
"On the counter," he managed to whisper before sinking into the sofa (we really need a new sofa).
I felt my stomach knot up.  "Whose?" I asked softly, although inside I was screaming, "Oh, please don't let it be one of the kids' 'droppings'!"
"Hard to say. Mouse. Maybe a small rat," he ticked off with absolutely no emotion.  He is just the worst at knowing when to panic.
I was already trying to decide whether to take time to pack, or to just burn the house down right away.  I do not do well with free range rodents.
"Now that I think about it, it's probably just a mouse," he said way too cheerfully.  I think he thought that was going to be comforting information somehow.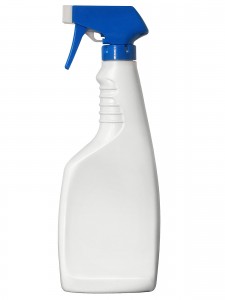 I grabbed the bleach from our laundry room, and headed for our kitchen to de-droppingize it.  The Professor is usually called into duty for nasty jobs like this.  But, as the stomach flu has hit several of our pack this week, and they haven't been great about hitting their basins, he's been on HazMat duty quite a lot.  I figured he deserved to sit this one out.
We have light colored counters (obviously the builder thought we'd want to accentuate every speck of dirt), so it was easy to spot the droppings.  There were about 30 of them trailing along the counter and on the floor in front of it.
Just as I was about to spray the bleach solution on them, I noticed something about these droppings wasn't right.  I moved in closer to confirm my suspicions.  They seemed a bit too symmetrical.
I brushed the ones on the counter into my hand, and worked hard to suppress a grin as I approached The Professor.  I held out my hand, revealing the droppings.  "Are these them?" I asked, gruffly.
A look of absolute disgust came over him.  "You shouldn't hold those in your hand.  They're so germy, Gina!" he chastised.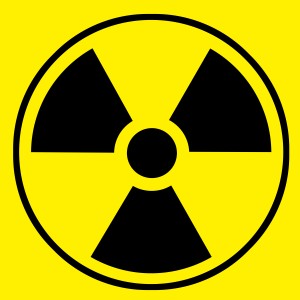 I cocked my head to the side a bit to try to pull off deep thought, and said, "You're absolutely right!" Then, I tossed them into my mouth and sat back down at my computer.
He turned absolutely white.  It was wonderful.  I made a mental note to repeat this with our pack. They are great fun to freak out, too.
I let him stew for a few minutes before I explained.  Our kids had made ice cream sundaes.  The "droppings" were escaped chocolate sprinkles.
That got me thinking about how so many foods look like poo.  So, for Throwback Day this week I decided I had to go with my Please Don't Eat The Chocolate Chips post.
It's a short letter to my family that's quite full of giggles.  You'll have to read it to see if poo comes up or not (something about that sentence doesn't sound right, but I'm sure you know what I mean).  So, click on over to  Please Don't Eat The Chocolate Chips to get the whole story.
I'll meet you over at  Please Don't Eat The Chocolate Chips.  You bring the chocolate.  I'll bring the laughs.
Remember, as always, the extra click counts as cardio.
Laugh Out Loud!
-gina
Have you had a case of mistaken poop-identity?  Do you double check your chocolate sprinkles before you eat them?  Do you trust raisin toast?  Shoot me a comment.  I'm looking forward to hearing all about it.