Did I Pack My Brain?
by Gina Valley
This week I'll be all Planes-Trains-and-Automobiles'd-out.   It's an all travel week for me, so I'll be using all of those (subways count as trains, right?  What about cable cars?). 
Planning to be somewhere different nearly every day for a week, requires me to do some major planning and reallocation of resources.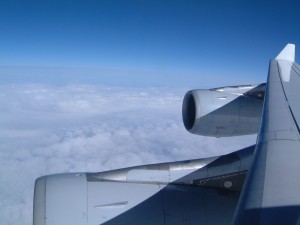 This is especially true since home isn't one of the places I'll be, and all of my children will be remaining there.  Just getting my pack to their schools with lunches in hand is like organizing a major troop movement. 
Company is arriving to stay with us the night I fly back home, so I'm leaving a detailed list of what needs to be completed to get ready for them with my pack and The Professor.  I know nothing on the list will get done, but at least it'll give them all something to laugh about while I am gone.
Since it ends up, much as I often wish it wasn't, time is actually a limited, unstretchable commodity and I realize I'm already over-committed by about 10 hours a day this week, I've decided to go with RetroGina Week this week on the blog (Vintage Gina sounded too old and stuffy, don't you think?).
I've picked out some of my favorites from the past. I hope they'll make you giggle all over again.
So, Today's RetroGina Post is my If It's Wednesday And My Boot Hurts It Must Be Monday post.  It's included here in its entirety, but for you hardcore readers I've included the link so you can do the click-on-over thing if you'd prefer.  We're all about options here.
My left boot felt a little snug all morning.
I was especially surprised by this because my right boot, in keeping with my latest weird trend was feeling slightly too big.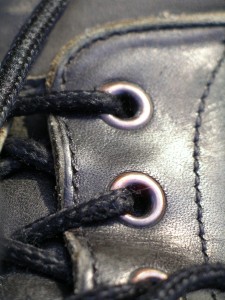 (Note: My latest weird trend is my feet are shrinking or my shoes are growing.  Either way, all of my shoes are a bit loose suddenly.
I thought your feet got bigger as you got older, kinda like noses and ears. I didn't know they shrank.  I wonder if any other body parts shrink as you get older.  I know things shift, but do they shrink?
I don't really want my feet to shrink.  I like them the size they are.  I know they're above average size, but I figure that gives me some extra help in keeping my balance.
It'd be cool if I could pick the body part that shrinks.  How about my rear?  I'd be ok with that shrinking significantly.  The other day I wondered who was standing behind me, and it was me.
I have volunteered repeatedly to be a chub donor, but they haven't needed me so far.  Apparently, there is no shortage of people willing to donate body fat.  Who knew Americans could be so giving, so selfless?).
So anyway, my left boot felt snug.  Not really uncomfortable, just snug.  I drove the kids to school.  I walked my eighth grader to class (how much she "appreciates" and "enjoys" that is a topic for another column). I walked back to the van. I drove home.
All with a snug left boot and a loose right boot.
I went on about my business.  Did my work.   Went to meetings.  Didn't think too much about the snug boot, except that it was odd that one boot was snug.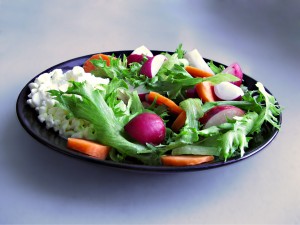 So, lunchtime rolls around and I'm home and alone, so I decide to put my feet up and relax while I eat.  All you ladies will attest to the fact that boots are not easy on and off footwear.  They aren't like pumps that we slip on and off a hundred times during a five minute phone call.  Removing or donning boots requires a bit of time, so we don't engage in boot location transference lightly.  It is an investment in time and effort which must be given careful consideration.
But, as I realized I would be working at home for the following couple of hours, I decided it was worth the effort to remove, and later reapply my boots.
After I pulled off my boots, I wiggled my toes, as I think you are required to do by law.  They were still feeling plenty warm, each snuggly cocooned in a trouser sock, which I generally wear with boots.
But, I noticed that the toes on my left foot seemed to have an odd deformity.  As I wiggled them more and looked closely, the deformity fell off.  I realized that it was another trouser sock, scrunched up and stuck to the end of my toes. No wonder my left boot was snug. That sock had been crammed into the toe of it.
Well, duh!  If I'm wearing three socks, it must be Monday!
And, then I realized it really was Monday.   I had been mistakenly thinking it was Wednesday all day, and it took a rogue sock to get me onto the right track…er uh…day.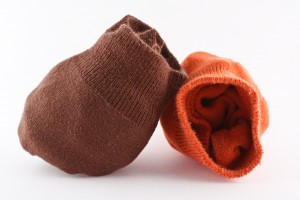 Because doing something stupid is more fun when you share it with the people you love, when Son#1 got home I told him how funny I thought it was that it took an AWOL sock for me to realize it's Monday, not Wednesday, as  I had been thinking it was all day.
He gave me his patient smile and said, "Maybe you should check the other boot for stowaways, too."
"Why?" I asked.
He called back to me over his shoulder as he headed for the kitchen to begin his daily afterschool cookie hunt, "Because it's Tuesday, mom."
I think he may have already picked out the home.
Laugh Out Loud!
-gina
Ever get that day of the week-impaired feeling?  Have you seen my keys?  Shoot me a comment.  I'd love to hear about your week.
Click on over to my Do You Hear Scraping? post for more giggles about forgetting what day it is,  or to my The Screaming You Hear Is Me post for laughs about trying to remember passwords.  The extra clicks, as always, count as cardio.
Thank you for hanging out with me! I love to share laughs with you!