Laugh along on Throwback Day with this Gina's Favorites post.
Top 10 Signs You're A Work From Home Parent
This whole Take Your Child To Work Day thing is an interesting idea. But, some of us hit a bit of a kink when we try to put it into practice.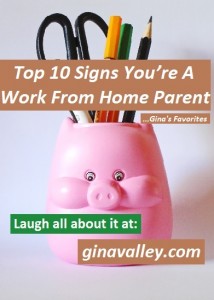 Did you find that when you tried to take your child to work with you,