Top 10 INSANE Things I Uttered On The 1st Day of Spring Break
by Gina Valley
It's only the first day of spring break and I already sound like I've lost my mind.
I haven't. I just have kids.
Kids love spring break.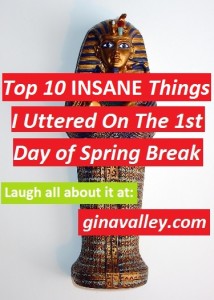 I tend to head into it under the impression I love it, too. I always have grandiose plans for what we'll do with a week void of school responsibilities.