Top 10 Rules While Mom's Out Of Town
by Gina Valley
I have the privilege of hanging out with some amazing writers next week at the Erma Bombeck Writers' Workshop in Dayton, Ohio.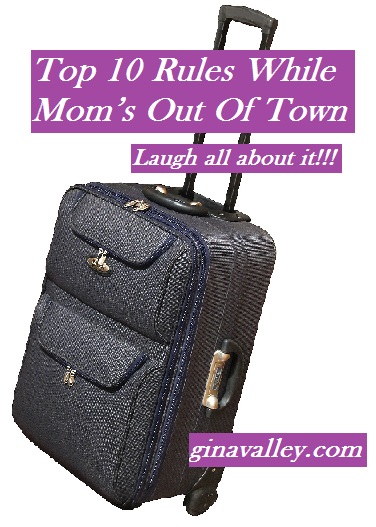 I'm looking forward to meeting people whose work I have long read and admired, and to laughing with new friends, as well.
I'm not looking forward to trying to parent my 7 children from 2200 miles away.