Top 10 Rules When Mom's Out Of Town …Gina's Favorites
by Gina Valley
I got home this past weekend & it's already time to pack for my next business trip. While I was writing out instructions for my pack, this post came to mind. Laugh along with this Gina's Favorites post.
Top 10 Rules While Mom's Out Of Town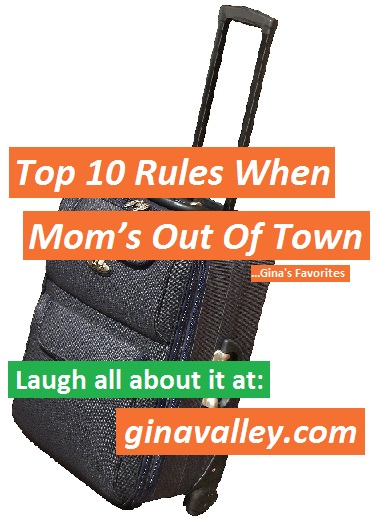 I have the privilege of hanging out with some amazing writers next week at a conference on the other side of the country.