Defying Gravity…Gina's Favorites
by Gina Valley
I'm traveling with my family this week, so, to keep you in giggles, I've qued up some of my favorite posts from the past.
Laugh along with this timely Gina's Favorites Throwback post.
Defying Gravity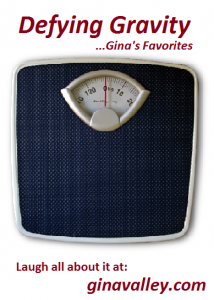 It's that time of year. We're all doing it.
You start with just the standards.
Like taking off your shoes and jacket.