Has mayhem beseeched your home?  Are there strange sights, sounds, and smells?
Perhaps you're hosting a Super Bowl party.
But, how can you know for sure?  Here's some symptoms to check for:
Top 10 Signs There's A Super Bowl Party At Your House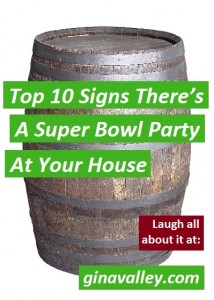 #10.  For the first time in the history of the world, CostCo is out of sour cream.