How To Choose Your Relatives
by Gina Valley
You can't choose your relatives.
Or…can you?!?!
I've been a fan of Eli Pacheco's Coach Daddy Blog, and the wonderful community he has there, for ages, so I was honored and excited when he gave me the opportunity to do a guest post for Coach Daddy.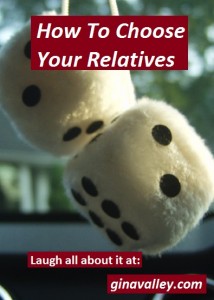 Join me over at Coach Daddy Blog to laugh about choosing our relatives.