Top 10 Reasons I DON'T Want To Be President
We're celebrating Presidents' Day here in the United States today.
On Presidents' Day we honor our Presidents' by taking a day off from school or work to spend time bar b q'ing bratwurst with our family, and shopping for new cars and mattresses.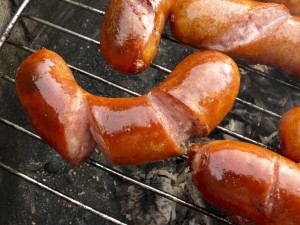 I don't need a new car or mattress, despite the fact that "prices this weekend are the lowest of the year!" so I'm going to celebrate in my own way. 
Disclaimer:I have the upmost respect for those who have dedicated their lives to public service.  This is the case for many politicians.  Yes, there are goofballs in politics, just as there are goofballs everywhere else.  Perhaps the goofball percentage is a bit higher due to the naturally goofball-attractive nature of the political job. 
Nonetheless – to those of you who have truly chosen the political arena in an effort to help your fellow man and to better our world: I appreciate you dedicating your time and your effort to the public good.