Today, Sons Are Easier
by Gina Valley
I have 4 sons and 3 daughters.
At least I think I do.
When they move fast it's hard to tell. Sometimes, it seems like a lot more.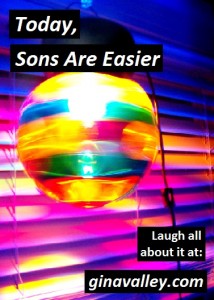 As the leader of a pack, I'm frequently asked which is harder to parent, sons or daughters. My answer is always "day" dependent.
"It depends on the day."
Today,