No More Cake!
by Gina Valley
My pack and I are traveling, visiting family, and just hanging out and giggling together.
This week we are staying with my parents. I'm hoping this week will be a lot less eventful than last week's Medical Marathon and Emergency Room Race.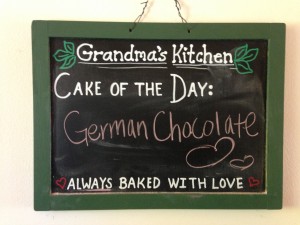 My parents are, as always, spoiling us.  My mom even did our laundry today.