My Flab Is Snickering Again
by Gina Valley
See all those sad people around you?  They're the ones trying to adopt healthy habits.
These days nearly everyone is trying to get healthy.  That's why there's so much road rage on the freeways, at the grocery store, and in the Jelly Belly Factory parking Lot.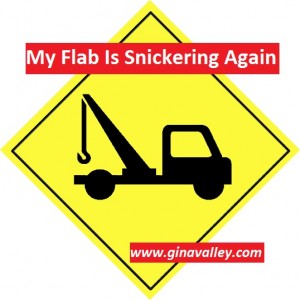 I've been caught up in The War Against Flab just like everyone else.